Apple iPhone X Is Still The World's Best-selling Smartphone – Counterpoint
Apple is reportedly cutting down on iPhone X components orders as a result of the poor performance of its sales. But is the iPhone X really performing badly in sales? Well, to Apple's expectations it is, but market data shows the Apple flagship still remains the best-selling smartphone globally as at February 2018.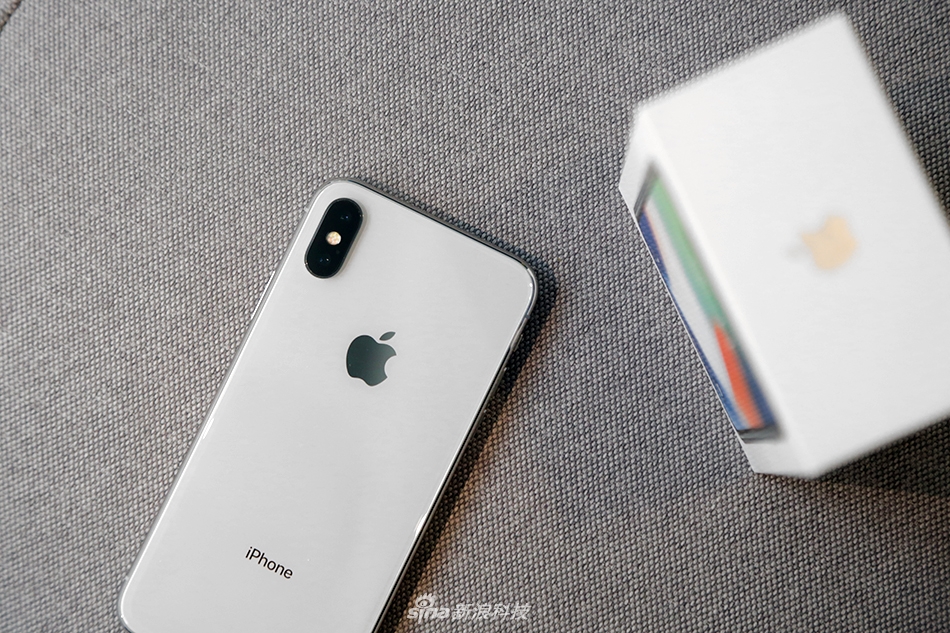 According to the latest data from Counterpoint Research, iPhone X is not only the best-selling model of all iPhone models, but also the best-selling smartphone in the world by overcoming Samsung's flagship model. The good news for Apple is that four of the five best-selling devices in the second month of this year which is February 2018. Apple's iPhone sales were up by 5% from the same period last year.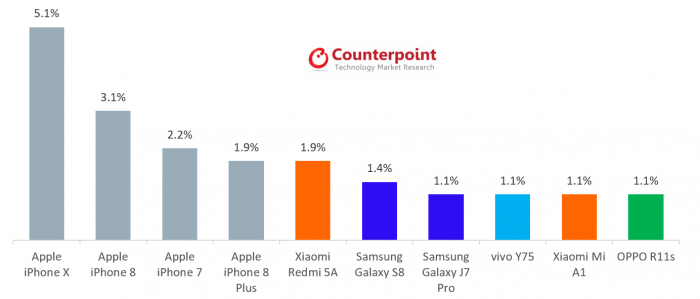 The data showed that iPhone X ranked first among the top best-selling phones globally with 5.1% market share. It would be recalled that Counterpoint had also reported that only the iPhone X claimed a large 35% of the entire smartphone market share in Q4 2017. The iPhone X is closely followed by the iPhone 8 with 3.1% and iPhone 7 with a 2.2% share of the market. iphone 7 sales were able to remain positive despite the launch of a successor because of the cut in its price. The iPhone 8 Plus emerged as the fourth best-selling model in February with a 1.9% share, same as the budget Xiaomi's Redmi 5A which took over from the highly successful Redmi 4A. The iPhone 8 Plus performance is an indication that fans prefer the smaller sized iPhones to the Plus-size variants.
Read More: Blush Gold iPhone X Seen At FCC (Photos)
By February, Samsung was yet to unveil the Galaxy S9 models so it is no surprise that only the Samsung Galaxy S8 and Galaxy J7 Pro made it into the list. You can check out the entire ranking from the chart above.
(source)