OPPO Launching A New Sub-Brand In India To Be Sold Exclusively on Amazon
Chinese smartphone maker and BBK sub-brand, OPPO has disclosed that it would be going official with a new sub-brand meant for the India market and the launch will be in partnership with Amazon India. The new sub-brand will be officially unveiled on Tuesday.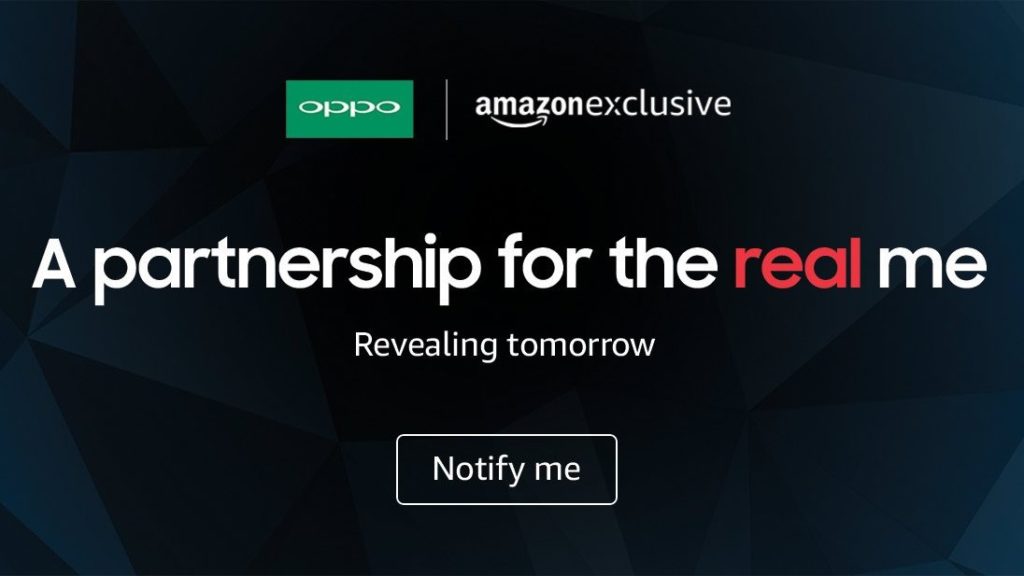 Amazon India rolled out a "Notify Me" page dedicated to OPPO's new brand went live earlier today on Amazon.in with an emphasis on technology and design of the smartphone, besides the brand's after-sales services. For now, we don't know the product that the new sub-brand would feature but it looks like a smartphone meant for the local market. Whatever it is, the product would be sold exclusively on Amazon India.
Read More: Oppo A83 (2018) With 5.7-Inch Full View Display Launched In India For Rs. 15,990 ($241)
The move is perhaps targeted at curtailing Xiaomi who seems to have captured the market by launching India-exclusive models and exploring various distribution channels, both offline and online. A recent report by an industry research firm showed OPPO controlled just 5.8% of the market share in Q1 2018 in India as against 31.1% by Xiaomi. The new smartphone may likely be manufactured in India since OPPO has a new PCB factory there. We won't have to wait long before finding out what the product is. In a couple of hours, it will be official.
(source)