Xiaomi's Crazy Expansion: 61 Mi Stores Opening In Four Days!
Xiaomi, the China-based smartphone manufacturer has been shifting its focus towards offline channels through Mi Stores after mastering the online-only sales model. In line with its strategy, the company has announced that it is opening 61 new Mi Stores across various cities in China.
At the beginning of 2017, Xiaomi had said that it planned to open 200 new Mi Stores across China in a bid to boost its offline sales. The Chinese tech giant was able to achieve that goal, which resulted in the jump in its sales and the company being ranked amongst the top 5 smartphone makers globally for last year.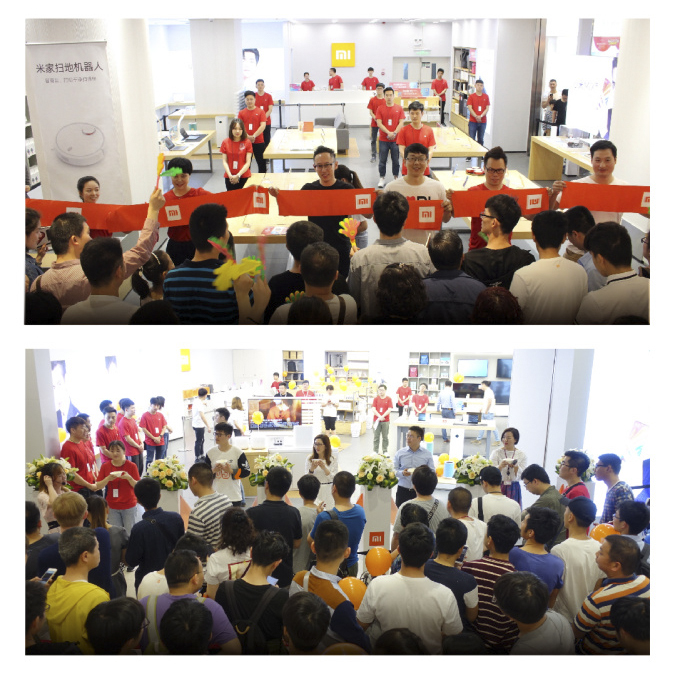 While the number of Mi Stores are increasing, the company is still struggling to meet the demands for its products. The company has already said that it is planning to open 2,000 such stores in three years. Half of the Mi Stores were planned to be located overseas and that mission is on course.
Apart from the Mi Stores in China and India — the company's biggest markets, it recently opened its first Mi Stores in the Philippines. There are also Mi Stores in Russia, Spain, and Italy. In India, Xiaomi recently opened its first Mi Home Experience Store in Chennai, located at Phoenix Market City Mall in Velachery. This marks the company's 25th Mi Home store in the country.
The company is also planning to open at least one Mi Home Experience Store in the major cities of India, and after Chennai, the next two planned cities are Delhi and Mumbai.  The China-based company says that it is on track to open its 100th store in India by the end of this year.
Xiaomi's offline strategy has been proved fruitful for the company. After a struggling year in terms of sales, the company decided to double-down on the expansion of its offline stores to reach a wider number of people. Combining its online and offline strategy, the company witnessed the result it was hoping for. Since the last couple of quarters, Xiaomi has been ranked as the number 1 smartphone brand in India.
Read More: Xiaomi Mi Band 3 Rumors Reveal Touchscreen Display with Gestures Support, NFC, IP67 Rating and More
The company has emerged as one of the fastest growing companies in recent times. Xiaomi is reportedly set for a Hong Kong IPO sometime later this year and it's predicted that the company could be valued at $100 billion at the stock exchange.
(Source)