Meizu 15 vs Nokia 7 Plus: Snapdragon 660 Mid-Rangers At Its Best!
by Michele Ingelido ago0
Recently, many smartphones manufacturers seem to be focusing on upper-midrange handsets instead of flagships. But despite their mid-range placement, these devices are equipped with excellent components and they offer high performance at half the cost of top-end flagships. Currently, many users don't even need to get a flagship thanks to the existence of theseupper-midrange devices. Meizu 15 and Nokia 7 Plus are two models which describe this category of phones perfectly, and in this article will compare Meizu 15 vs Nokia 7 Plus specs and their value for money.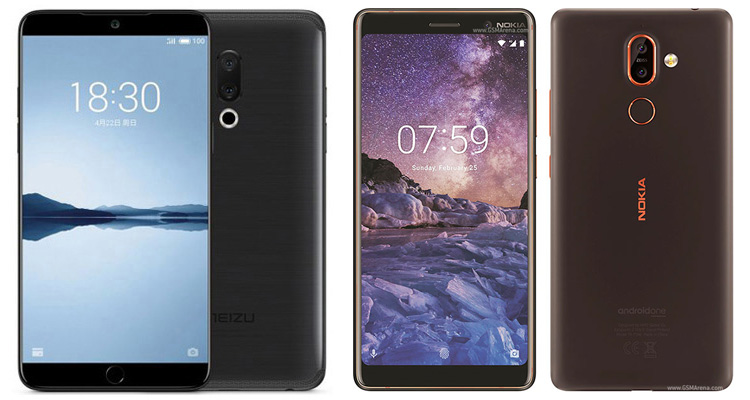 Meizu 15 vs Nokia 7 Plus
Meizu 15
Nokia 7 Plus
DIMENSIONS AND WEIGHT
 143 x 72 x 7.3 mm, 152 g
 158.4 x 75.6 x 8 mm, 183 g
DISPLAY
 5.46 inches, 1080 x 1920p (Full HD), 16:9 ratio, Super AMOLED
 6.0 inches, 1080 x 2160p (Full HD+), 18:9 ratio, IPS LCD
PROCESSOR
Qualcomm Snapdragon 660, octa-core 2.2 GHz
 Qualcomm Snapdragon 660, octa-core 2.2 GHz
MEMORY
 4 GB RAM, 64 GB – 4 GB RAM, 128 GB, micro SD slot
 4 GB RAM, 64 GB, micro SD
SOFTWARE
 Android 7.1.2 Nougat, Flyme UI 7.0
 Android 8.1 Oreo
CONNECTIVITY
 Wi-Fi 802.11 b/g/n/ac, Bluetooth 4.2, GPS
 Wi-Fi 802.11 a/b/g/n/ac, Bluetooth 5.0, GPS
CAMERA
 Dual 12 + 20 MP, f/1.8, OIS
20 MP f/2.0 front camera
Dual 12 + 12 MP, f/1.75 + f/2.6
16 MP, f/2.0
BATTERY
 3000 mAh, fast charging (mCharge 4.0)
 3800 mAh, fast charging 9V / 2A
ADDITIONAL FEATURES
 Hybrid Dual SIM slot, pressure-sensitive Home key
 Hybrid Dual SIM slot
Both these devices make the quality-price ratio one of their strongest points. Nokia 7 Plus has a European price of €399 which roughly translates into $487 and Meizu 15 costs about €324/$395 in China, but we believe internationally, the Meizu model will cost a lot more, placing it closer to the Nokia 7 Plus. Even though they carry an affordable price tag, they offer a premium design.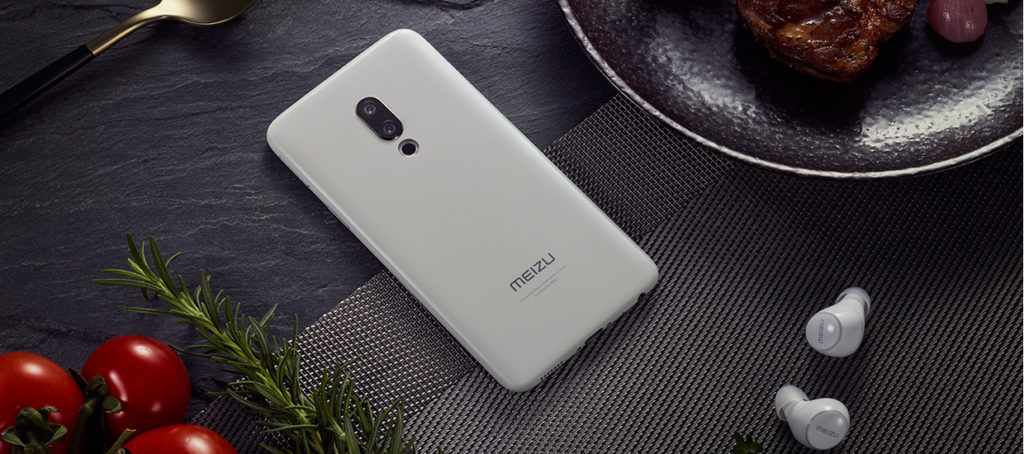 Both feature a full metal unibody design, but the stainless painting on the Meizu 15 (as well as the attention to details from the company) and the ceramic-like painting on the Nokia 7 Plus make them unique as compared to the competition. Which design is better? It's a matter of personal preference as both look beautiful.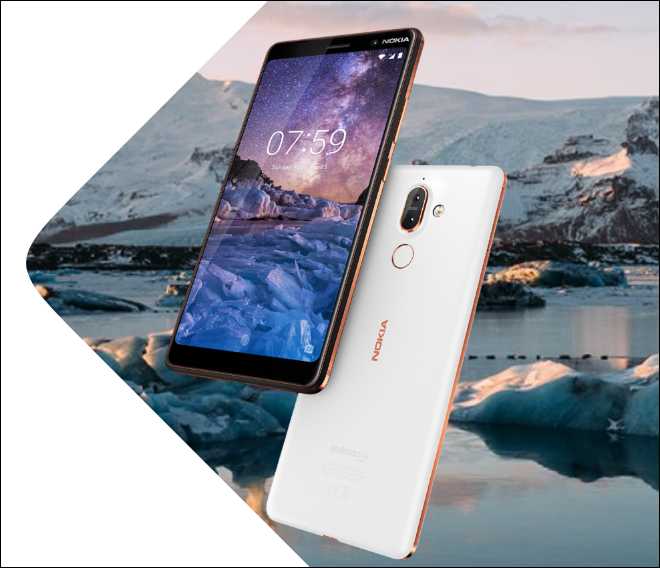 Meizu 15 has a more interesting Super AMOLED display with vivid colors, even though it is smaller than the Nokia 7 Plus. Further, it features a programmable Home key which you can assign gestures thanks to mEngine technology. The hardware is exactly the same on both handsets, so you would get similar performance. But note that Meizu 15 runs Nougat with Flyme 7's customization, while Nokia 7 Plus runs a lightweight and stock version of Android 8.1 Oreo.
Nokia 7 Plus features an exceptional dual camera with Zeiss optics, but Meizu 15 with its OIS and incredibly detailed photos with low noise even in low light conditions has managed to get our attention. Nokia 7 Plus wins when it comes to battery life due to its much bigger 3800 mAh battery. Talking about audio quality, Meizu 15 Plus comes with really nice stereo speakers, while users and reviewing are complaining about the poor audio quality offered by Nokia 7 Plus' mono speaker.
Overall, it is hard to choose a winner: I would personally pick Meizu 15, but if you care about battery life and love the stock Android experience and fast updates choose Nokia 7 Plus as it also features Android One.
Meizu 15 vs Nokia 7 Plus: PROS and CONS
Meizu 15
PRO
Better display
Great design
Stereo speakers
Nice camera
Comfortable Home key
CONS
Nokia 7 Plus
PRO
Nice camera department
Bigger display
Elegant design
Big battery
CONS
Which one will you pick?