Check Out GearBest Epic Markdown Zone Clearance Sale; Get $20 Off Over $100 And Lots More!
by Vinay Patel ago0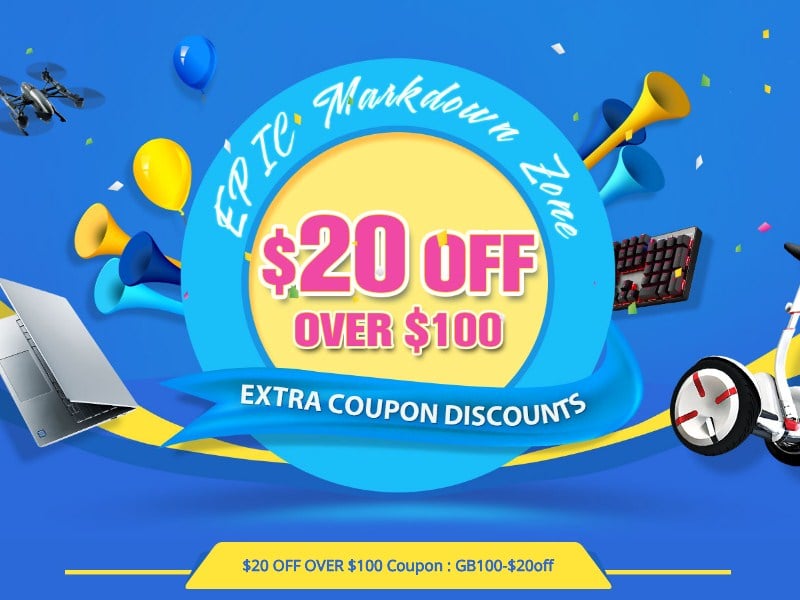 GearBest is offering a broad range of electronics and other items at a heavily discounted price as part of its latest clearance sale. Dubbed as the 'Epic Markdown Zone,' the promotion sale has been divided into multiple categories in a bid to simplify the search process.
$20 Off Over $100
This category comprises multiple products including a smartphone, smartphone accessory, a vacuum cleaner, and an air purifier to name a few. More importantly, the items featured in this section carry considerable discounts that you can avail for a limited period of time.
For instance, you can buy the ALLDOCUBE Thinker Notebook by shelling out only $674.26 on GearBest. While the laptop would normally set you back $732.30, the site is giving an 8% off on its original asking price.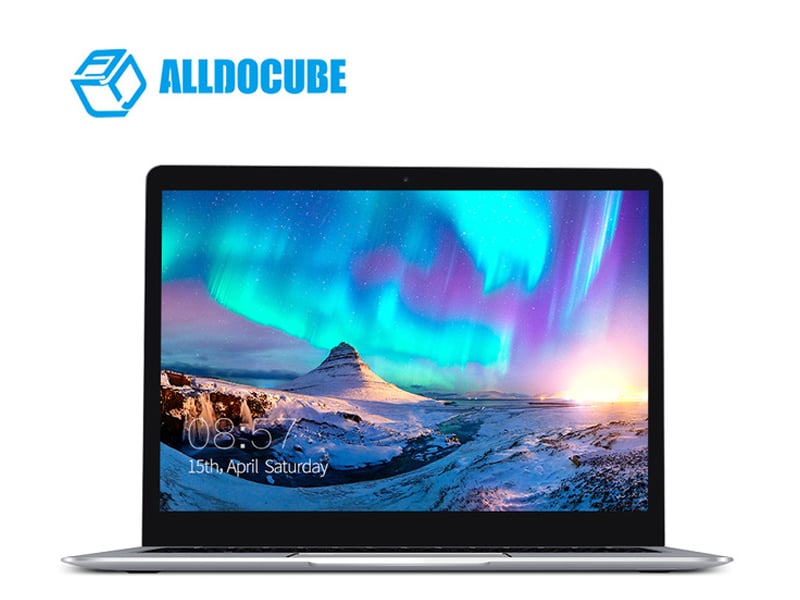 Aside from that, you can save an additional $20 simply by using coupon code 'GB100-$20off' at the time of checking out. This brings your grand total down to just $654.26. The aforesaid discount code will be valid for those who make a purchase of more than $100.
$15 Off Over $50
GearBest is doling out discounts on select items featured in this category. On top of that, the site is also giving buyers a chance to save an additional $15 in the form of a discount coupon. But, the extra discount is valid only for buyers whose grand total exceeds $50.
For example, you can get 35% off on the CHUWI A 100 QC 3.0 power dock, which normally sells for $16.06 on GearBest. Thanks to the aforesaid discount, the CHUWI-branded base dock charger is currently up for grabs for only $10.40 on the site.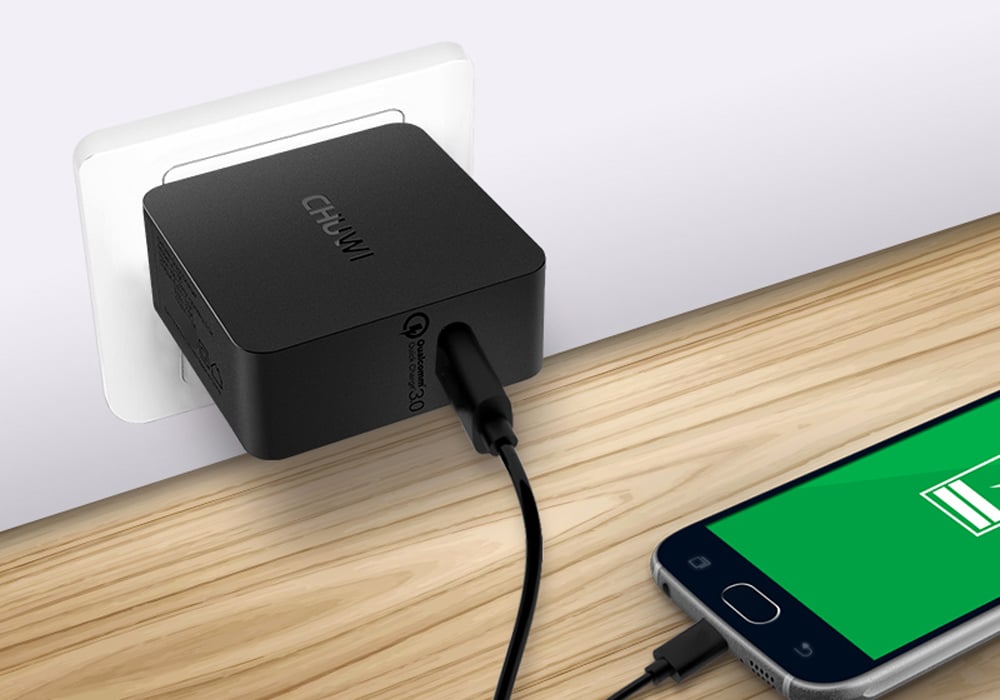 You can use coupon code 'GB50-$15off' in order to save an additional $15 at the time of checking out provided your grand total exceeds $50. For the sake of an example, if you buy 5 pieces of the CHUWI A 100 QC 3.0 power dock you'd ideally spend $52, but you can reduce your grand total to just $40.17 by applying the aforesaid discount coupon.
$10 Off Over $50
This section is crammed with all sorts of items that you can buy without emptying your pocket. Moreover, GearBest is allowing buyers to save an extra $10 if their grand total is more than $50 while checking out.
You can buy the black color version of the MGCOOL Explorer Pro sports camera at a slashed price of just $48.04. This is an 8% reduction in the device's original selling price of $52.16.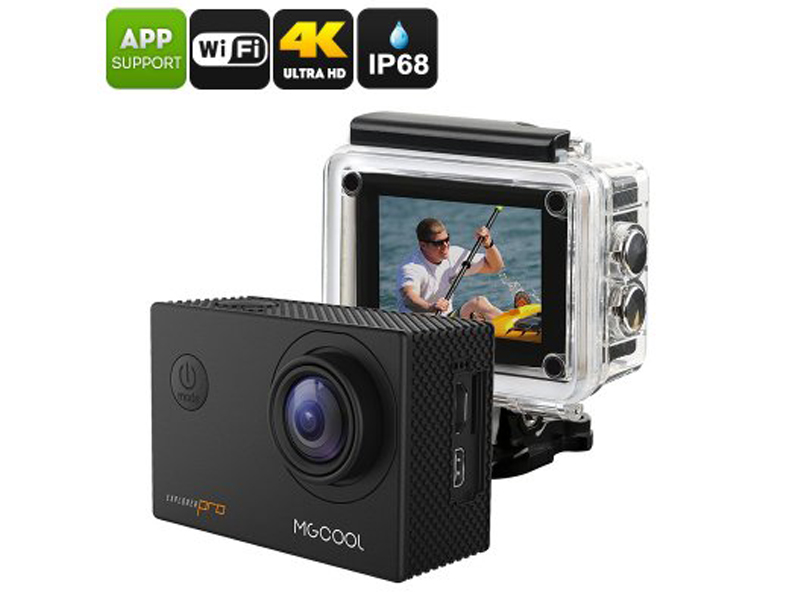 But if you're interested in taking advantage of the extra $10 discount coupon 'GB50-$10off' before it expires, you have to ensure your grand total is more than $50 by purchasing another product bearing about a $10 price tag.
Likewise, GearBest is handing out $10 discount coupons for those spending more than $100, and a $5 discount coupon to buyers who spend more than $50 in the remaining two categories. You can check out the rest of the products and grab the deal before it wraps up by heading straight to this link.
Check More Deals and Promotions From Other Shops