The 7-year ban imposed by the Commerce Department of the U.S. on ZTE prevents it to export components and software form the U.S. If the Chinese firm serves the ban, not only numerous employees will end up losing jobs but also its smartphone division will cease to exist. A recent report had claimed that ZTE has approached to the U.S. Commerce Department to withdraw the ban., However, it did not seem that the U.S. would cancel the ban soon until yesterday when none other than the U.S. President Donald Trump confirmed that he and China's president Xi Jinping are working on cancelling ZTE's ban.
According to Trump, the Commerce Department has been instructed to assist ZTE to get back into business as many employees have lost jobs in China.
President Xi of China, and I, are working together to give massive Chinese phone company, ZTE, a way to get back into business, fast. Too many jobs in China lost. Commerce Department has been instructed to get it done!

— Donald J. Trump (@realDonaldTrump) May 13, 2018
The reason why the U.S. placed an export ban on ZTE was it had violated U.S. sanctions by selling goods and services to Iran and North Korea. The Chinese firm was fined $1.19 billion in March, and it was asked to dismiss four senior employees and dismiss 35 other staff that were involved in the misconduct. However, when it was found that the company did not discipline that the 35 other staff, a 7-year ban was placed on it.
Now the U.S. President has spoken in favor of ZTE, it seems that the Chinese firm will be soon able to continue its business as usual. It is speculated that Trump's statement could be a well-planned strategy to negotiate a new trade deal with China.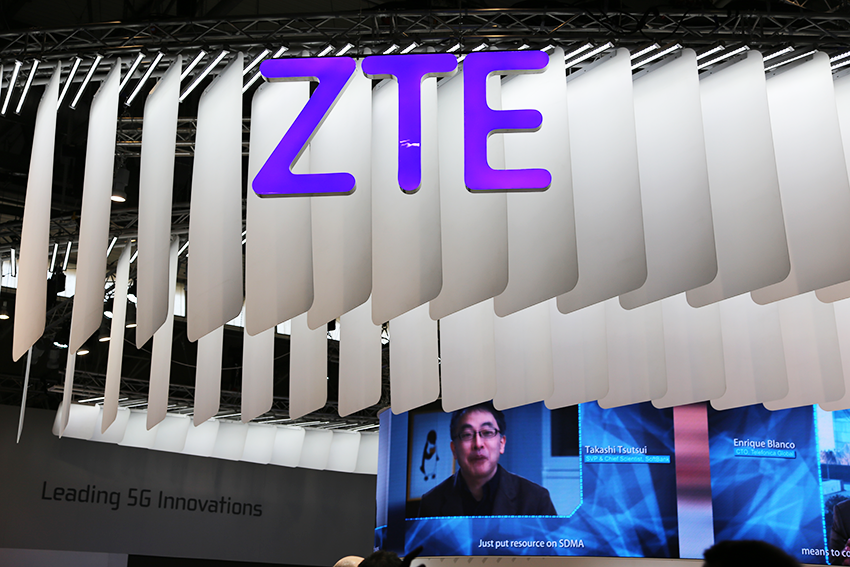 Read More: ZTE Corp Says It Has Ceased Main Business Operations Due To U.S. Ban
The intelligence agencies of the U.S. are of the view that Chinese companies like ZTE and Huawei are cyber security threat to the U.S. The U.S. intelligence officials have even said that the Chinese government could be spying on the U.S. remotely through Huawei and ZTE phones.
Our intelligence agencies have warned that ZTE technology and phones pose a major cyber security threat. You should care more about our national security than Chinese jobs. https://t.co/7Ygh7805jg

— Adam Schiff (@RepAdamSchiff) May 13, 2018
This could be ther reason why U.S. House of Representatives member Adam Schiff who is also a ranking member of the U.S. House Intelligence Committee has criticized Trump's statement by saying that he concerned more about Chinese jobs instead of national security.
(via)