Smartisan Nut R1 Passes Through TENAA, Features A Weird Additional Physical Button On The Side
Smartisan is all set to announce its flagship of this year, the Smartisan Nut R1, at 7.30PM Beijing time today. We will be covering the event in an hour, but before that, the phone seems to have passed through the TENAA certification agency. The company was successful in keeping the phone off the internet all this while, but now that it's on TENAA, we have got to know a lot about its design.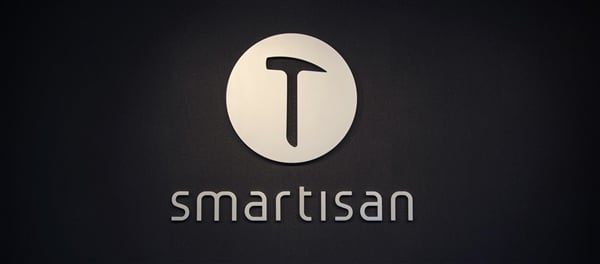 Smartisan may not be a brand that's as popular as Xiaomi or Huawei, but it does have a loyal set of fan following in China, thanks to its different approach to smartphones. The company is known to make beautiful designs, and that trend will likely continue with the new R1.
On the front, the phone seems to have a hidden ear piece design, kind of what we saw on the Smartisan Nut 3 earlier this year. What's interesting is that we can't spot the camera sensor up front. It could be placed on its chin at the bottom.
Coming to the back, the Smartisan Nut R1 will feature dual cameras and a dual LED flash. There's a huge Smartisan logo at the back that's likely to act as a fingerprint sensor too. On the right, you have the standard volume buttons and a power button. But what's really interesting is the additional button on the left. It's round and kind of huge as compared to the overall form factor of the phone, which indicates that it's meant for some specific and important purpose. Maybe it's a dedicated assistant button, similar to what we saw on the LG G7 with a Google Assistant button. It may also be for some dedicated AI feature, but we can't be sure of that at the moment.
RELATED: Smartisan Nut Pro 2 Special Edition Launched, Gets New Processor
What we do know is that the Smartisan Nut R1 will feature Snapdragon 845, IMX363 CMOS sensor (one of the sensors from the dual camera setup), and wireless charging.
We don't have to wait for too long to get all the official details about the new flagship. Event kicks off in about an hour, so make sure to check back on gizmochina for the launch article. It should be an exciting product that you may never get to purchase.
(via)