OnePlus 6 Avengers Infinity War Edition Hands On: Carbon Fiber Meets Glass
Just when we thought the OnePlus event was over, the company surprised us with the announcement of the OnePlus 6 Avengers Infinity War Edition. Well, at least we acted as if we were surprised, but the phone was already revealed in China and an India launch was confirmed a couple of weeks before.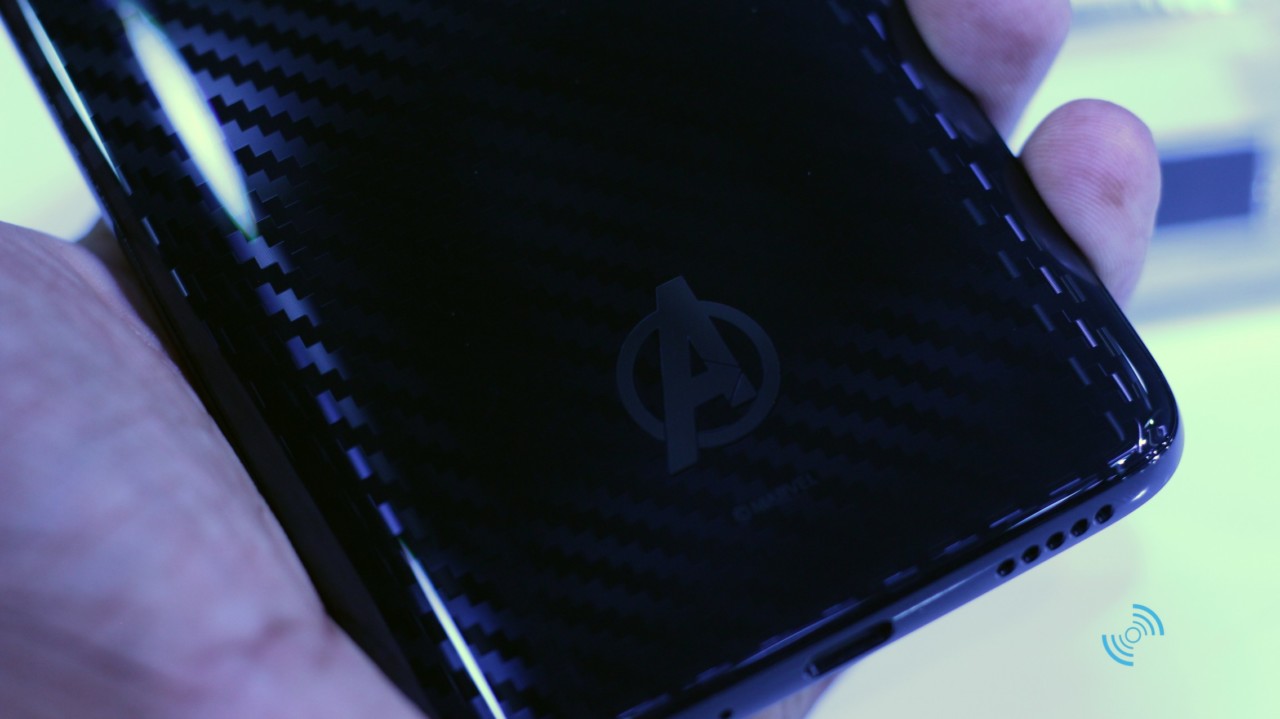 OnePlus isn't new to making special edition smartphones and fans loved the Star Wars Edition that came out late last year. The company aims to replicate the same level of success with the OnePlus 6 Avengers Infinity War edition but this time, they are going for a black design instead of a premium white finish as the Star Wars edition.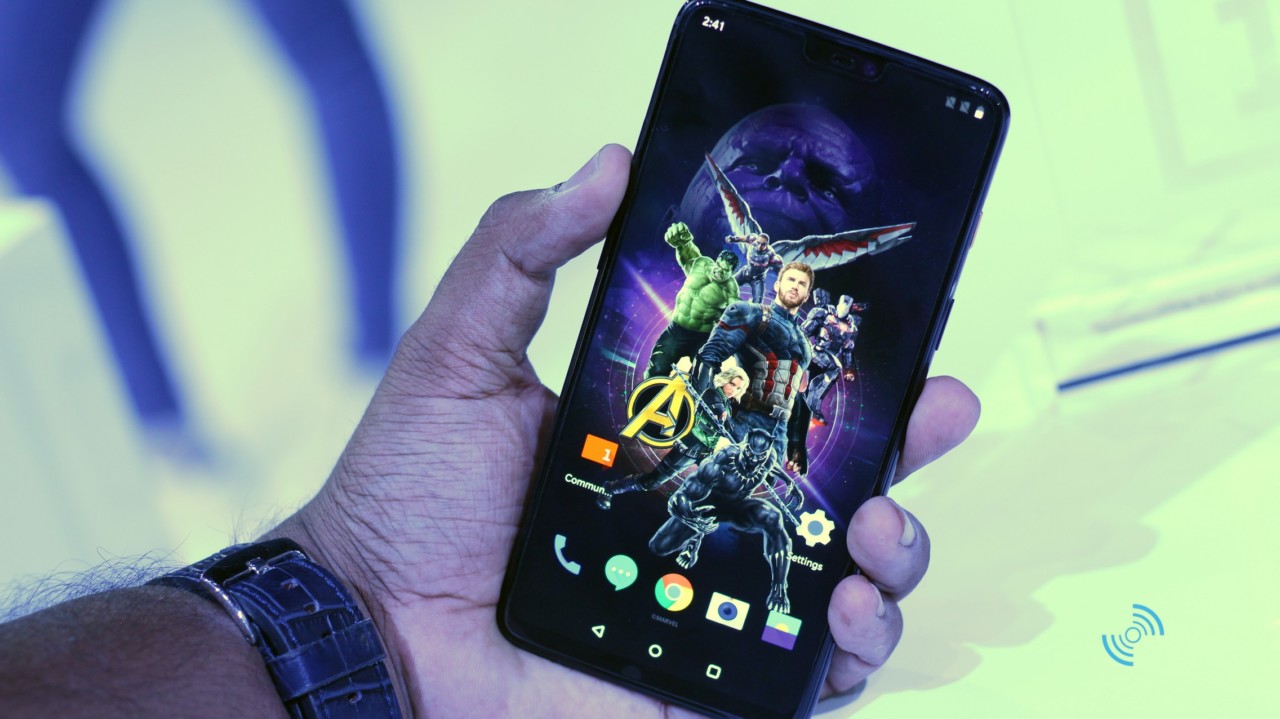 Carbon Fiber meets glass in the Avengers special edition as the phone aims to be unique by offering the same level of glossy finish as the Mirror Black Edition along with a Carbon Fiber texture inside. The company has achieved this by adding a thin layer of carbon fiber finish underneath the glossy glass back. The resulting design looks unlike any other smartphone we've seen before. The carbon fiber texture is quite bold and visible, but the phone is smooth and glossy. It feels as if Carbon Fiber and Glass had a baby.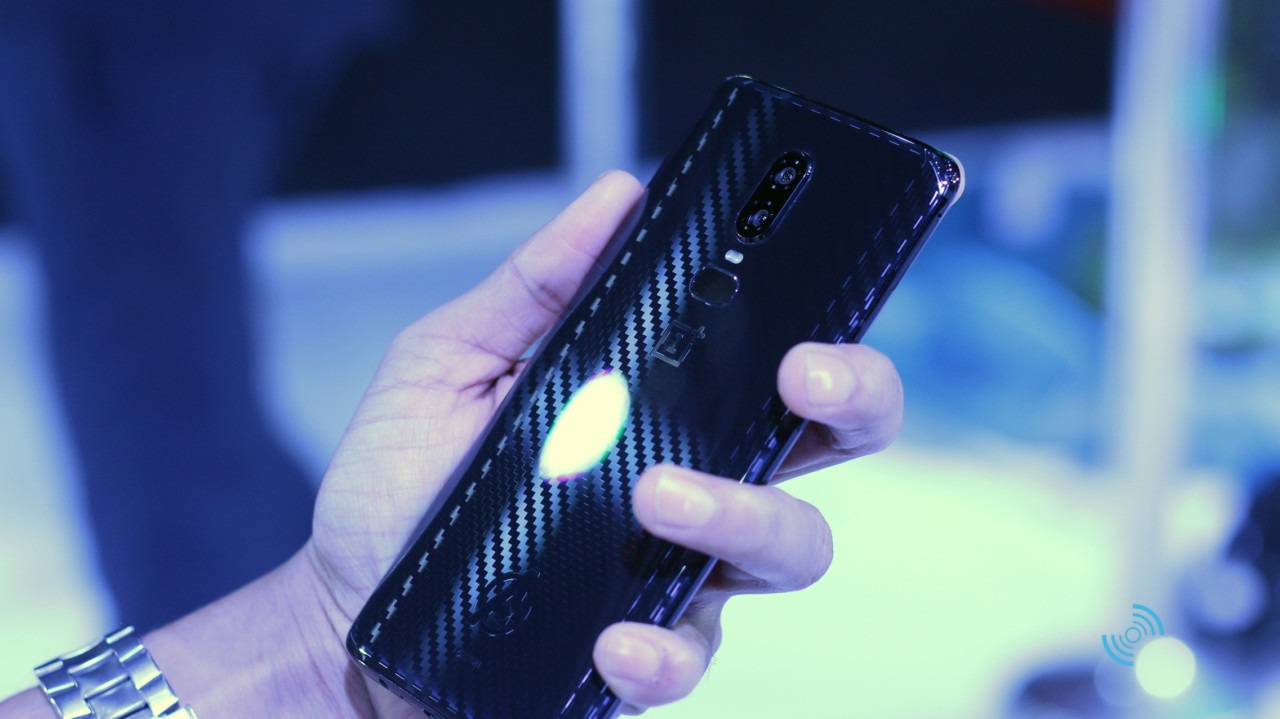 The basic design remains the same but the OnePlus and Avengers logo come in golden. Further, the alert slider also gets a gold finish to make it look premium.
But will Avengers be ever complete without the Iron Man? Never! And that applies to the OP6 Avengers edition as well. The company is throwing a special Iron Man case with the phone which looks pretty cool. The company did the same with the Star Wars Edition by throwing in a Kylo Ren case, but this one looks even better.
Apart from this, the rest of the phone is same as the regular OnePlus 6. There are a few additions in the software department though, like five new Avengers Infinity War themes and an Avengers Clock widget.
You can read more about the OnePlus 6 Avengers Infinity War Edition from here!