Xiaomi Mi 8 With Translucent Back Now Showcased in Hands On Video
The media has been kept buzzing by the surprised Xiaomi Mi 8 Anniversary flagship which is expected to be launched on May 31 in Shenzhen, China. Xiaomi earlier this week revealed the launch date and since then, the rumour mill has continued to rattle with details of the model. Earlier on, we stumbled on a couple of leaked hands-on pictures of the Mi 8. Right now, we happen to have laid our hands on the Mi 8 hands-on video.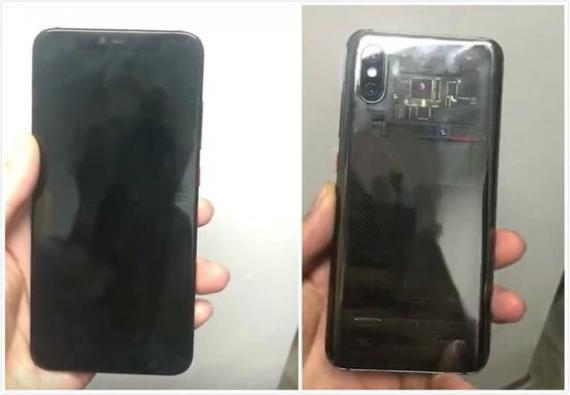 From the look of things, the pictures purported to be those of the Mi 8 was gotten from the hands-on video. The short video reveals no further details of its design but once again, it reiterates the presence of a transparent glass back panel on the device. The front view aligns with the design of the leaked front panel which revealed the Mi 8 will come with a notch design on its display. Unfortunately, we can't make out the bezel on the lower edge as a result of the video's clarity but we can see if there is a physical home button.
Read More: Xiaomi Mi 8 Pricing, Variants Appear in a Leaked Image
Much of our admiration of the design lies in the rear panel. The device has a glass back panel but interestingly, it is a transparent glass panel which shows the internal components. We could make out the Snapdragon chipset on the motherboard, with Qualcomm's logo printed on it. The device is also shown to pack a vertically aligned dual rear camera setup placed at the upper left corner just like the Mi Mix 2s. The Mi logo is also engraved on the lower half of the rear glass panel. As far as the specifications go, the Mi 8 packs a 6.01-inch OLED display with 3D facial recognition. The device will also be powered by a Snapdragon 845 chipset and will get its juice from a 4000mAh battery, among other features.
(source)