OnePlus 6 Teardown Hints At Difficult Repairs Due To Glass Body
OnePlus 6 is still making wakes globally. Fresh out of the factory, the device is undoubtedly OnePlus' most beautiful and refined design with a luxurious glass back and elegant specs line up. Apparently, the glass panel has its own disadvantage apart from fragility. The OnePlus 6 teardown/disassembly process has been carried out by the tech gurus at iFixit and from their findings, the glass body makes the phone much harder to repair.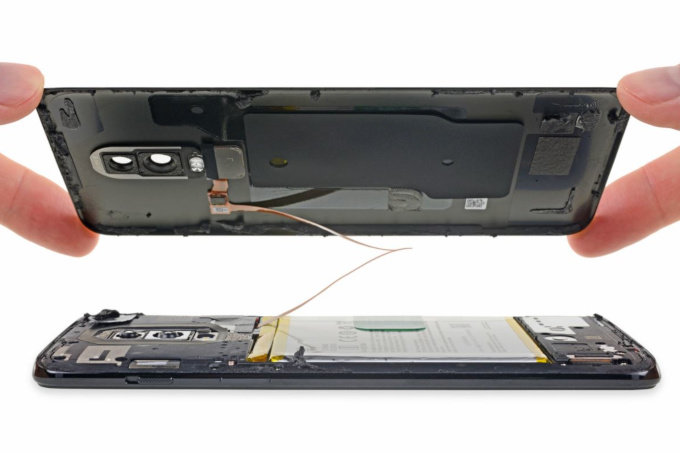 That is not in anyway condemning the OP6 to the waste bin. The device still remains a premium flagship worth every penny it costs. The teardown also shows that it is pretty easy to remove the back cover from the phone than on other glass phones. The reason for this is the longer cable that connects the fingerprint scanner allows you more wiggle room and lesser probability of tearing something off.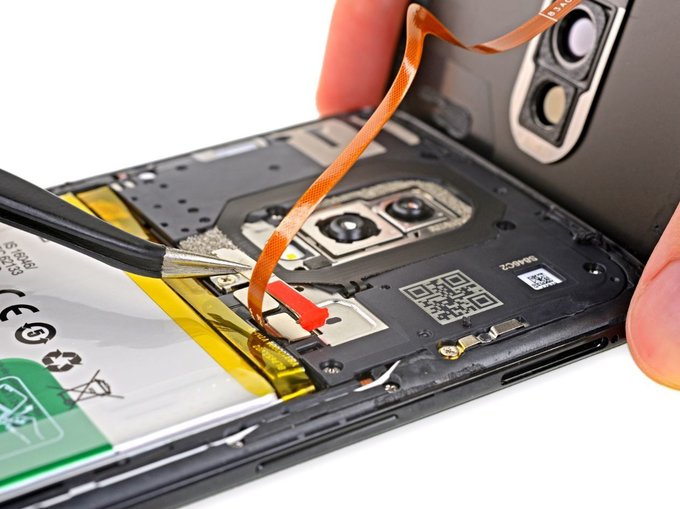 Once the back cover is off, the battery can be removed easily without having to deal with disentangling a battery glued to the frame. Moreso, the OnePlus 6 packs a 3,000mAh battery which is bound to deteriorate over time. Thus, the battery will need to be replaced at some point in order to get optimal battery life.
After the battery is removed, the motherboard is next in line. The motherboard is held in place by 10 Philip screws which will need to be unscrewed. OnePlus did not craft the 6 to be fully waterproof but touts the device as capable to withstand a short drop in the sink or exposure to rain. A quick inspection of the internals shows the presence of water insulation elements.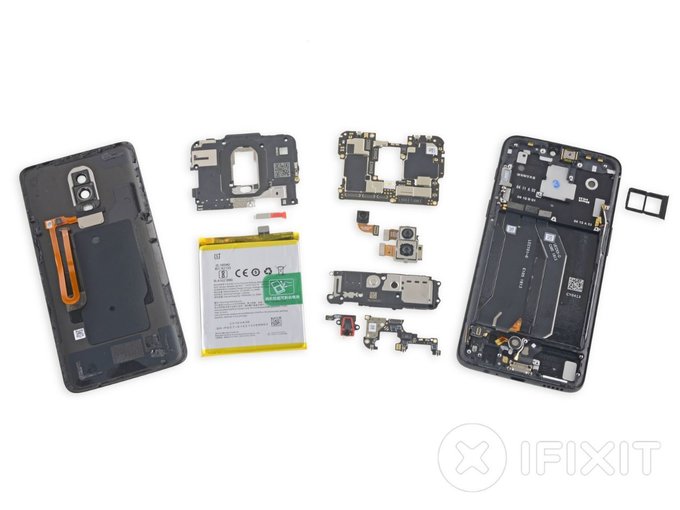 Read Also: Here's Why The OnePlus 6 Doesn't Have Wireless Charging
After the motherboard is removed, the AMOLED screen can then be accessed. It must be noted that OnePlus seems to have held the screen in place with a generous amount of glue and so, replacement is very risky and increases that chances of damaging the screen when replacing it. Check out the full teardown from the source link below.
(source)