Huawei's Honor Play With Breakthrough Technology Launching On June 6
Recently, we reported about the Huawei's upcoming breakthrough technology, which will be implemented in the company's upcoming Honor Play smartphone. Now, it's confirmed that the Honor Play with Huawei's breakthrough technology will get launched on 6th June.
The launch event of the Honor Play has been scheduled to take place in Beijing at the Beijing University Gymnasium. The smartphone is also expected to come with a groundbreaking 4D gaming experience based on artificial intelligence as well as AI-based camera functions.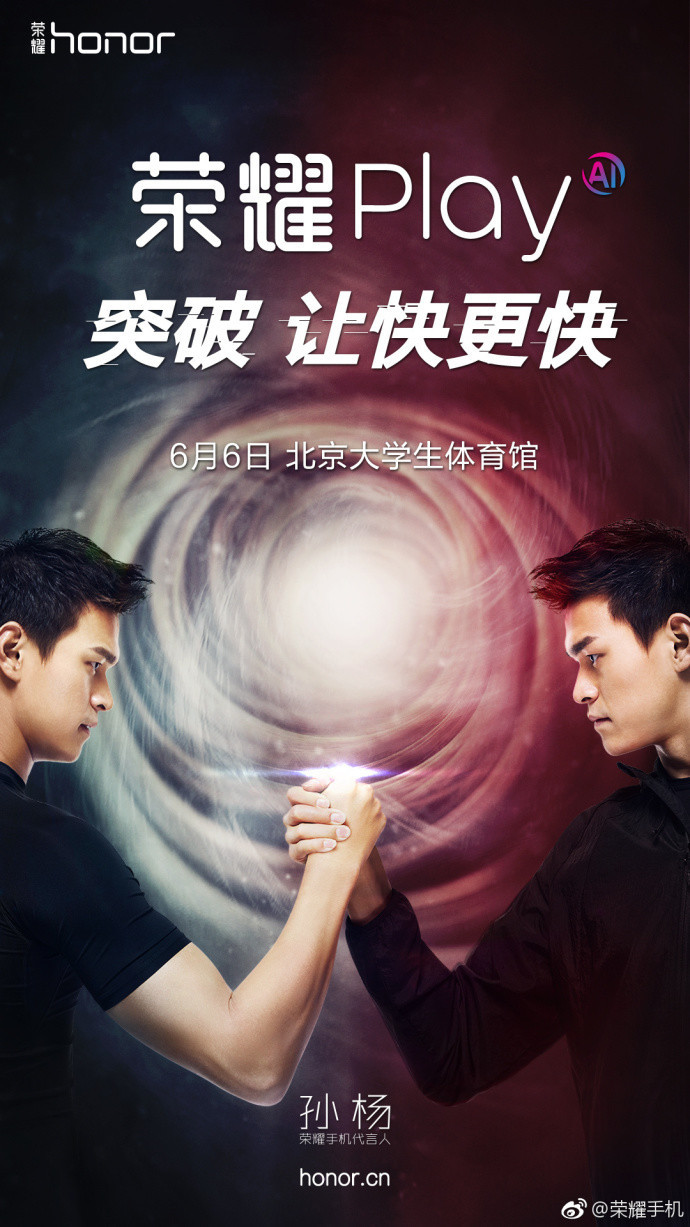 While not many details about the upcoming Honor Play smartphone is available at this time, the China-based smartphone manufacturer seems to be projecting this Honor Play as its new flagship smartphone. As said, it'll be the first smartphone to come equipped with Huawei's new breakthrough technology.
We expect the details about Huawei's breakthrough technology to emerge soon as the company is reportedly going to reveal details and showcase the technology today at an event. Currently, it is not known if the company's new breakthrough is in the hardware or the software department.
Yu Chengdong, Chairman of Huawei Device, recently announced that this breakthrough technology will mark as the company's landmark for 2018 and also said that the technology will significantly improve the performance of its products.
Describing the effect of this upcoming technology, Yu Chengdong said that difference in speed of mobile phones is equivalent to the difference between "running on the ground" and "flying in the sky." If it's in the hardware department, it could be something related to an independent NPU module for faster and efficient Machine learning. If it's in the software department, it could be something related to its operating system.
Read More: Huawei Reverses Its Stance, Will No Longer Allow Bootloader Unlocking
Thanks to the Huawei's Research & Development (R&D) efforts, the company now sits at the third spot in the world and has become one of the largest smartphone company, just behind Samsung and Apple. The R&D department has managed to produce some amazing features and technologies for its products.