Lei Jun Confirms This Is Indeed The Mi Band 3 On His Wrist
Xiaomi's CEO Lei Jun was spotted during the Black Shark gaming phone launch wearing a fitness band that looked like the Mi Band 2 but bigger. The fitness band was suspected to be the Mi Band 3 which the company is expected to release soon but we were just not sure about that. Well, Lei Jun has now confirmed that the smart band was indeed the Xiaomi Mi Band 3! So, we have been looking at the next-gen smart band all this while without realizing it.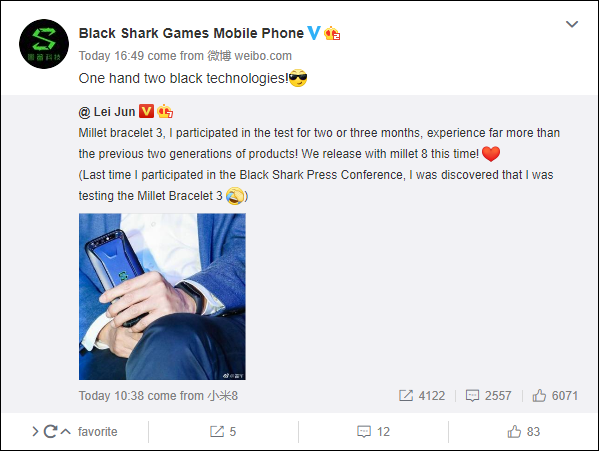 The Xiaomi Mi Band 3 in question looks like the pebble shape of the Mi Band 2 with the strap designed in the same way except that it is inserted and removed from the top. However, the dimension would likely be different. The device looks a lot bigger than the Band 2 and the screen has a convex shape. Lei Jun also hinted that he had the opportunity of testing the smart band for up to three months and that the user experience is far more than what the previous two generation models offer.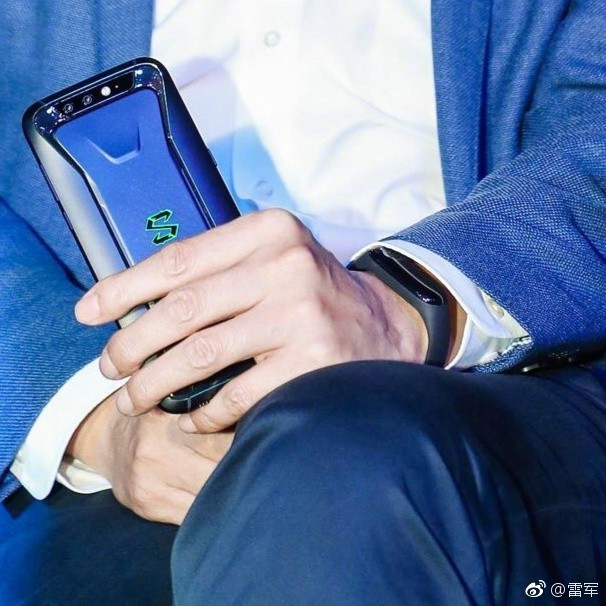 Read More: Xiaomi Mi Band 3 User Manual Leaks; All Chinese Texts But Check Out The Sketches
It is already confirmed that the Mi Band 3 will be launched along with the Mi 8 0n May 31. That day is billed to be a feast of some sort for Xiaomi and her fans ass the company will celebrate its 8th anniversary with a flurry of new awesome products. We expect the Mi Band 3 to be worth the two-year wait. For one, Xiaomi should have fixed the skin tone-sensitive heart rate monitor issue with the Mi Band 2 which makes it unable to read the heart rate of black people and also the OLED display which becomes dim over time.
(source)