Lenovo Z5 Render Shows Gradient Glass Back; Will Mark The Rebirth Of The ZUK Series
Lenovo's Group VP Chang Cheng has been very vocal about the company's upcoming flagship. The VP recently confirmed officially that the device will be launched on June 5 in China. The latest detail coming from the Lenovo exec is a render of the device which showcases the back design.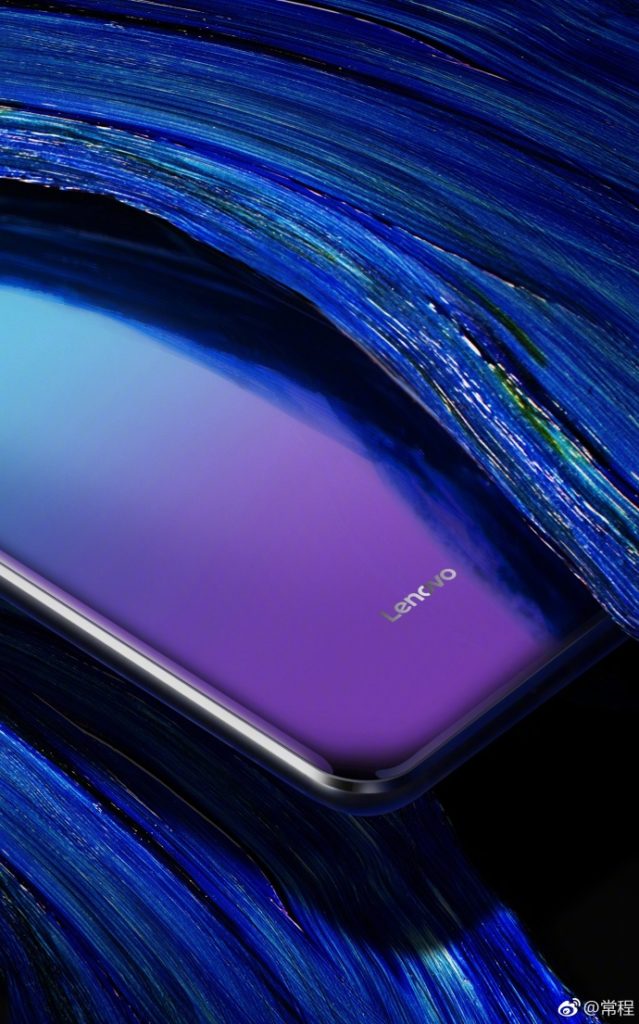 From the image, we can see that the Lenovo Z5 will come with a curved gradient glass back and will also have an Aurora hue as one of its variants similar to what we saw on the Huawei P20 series. The Huawei P20 and P20 Pro were the first smartphones to launch with a glass backplate boasting gradient colors. One of the gradient hues launched is Aurora, which appears as a special combo of purple and green. The colours change depending on how the light reflects on the elegant glass back. The Aurora variant added some aesthetics to the P20 series and there is no doubt it will do same for the Z5. The render also confirms the rumour that the Z5 will come with double-sided glass design with a metallic mid-frame.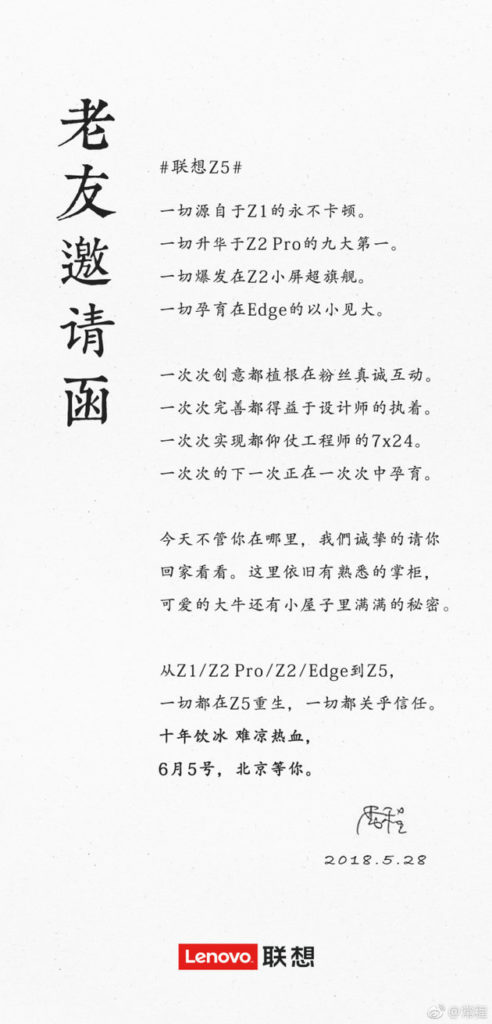 Read More: Lenovo's VP Hints The Z5 Will Offer 30 Minutes Of Talk Time At 0% Battery, Shares More Camera Samples
The Lenovo Z5 seems to come with high expectations. There has been a lot of hype concerning the device bothering o its design and hardware. The launch invitation Lenovo sent out also tips the device to come with several cool and hot features. The letter specifically made reference to the ZUK brand series listing the ZUK Z1, Z2 Pro, Z2 and ZUK Edge right to the Z5 in a statement that suggested this is a rebirth. We don't expect a return of the ZUK brand but Lenovo may have channelled that same technological proficiency that the ZUK models brought to the Z5. Let's just play down the hype and wait to see what the flagship has to offer in real life situation.