Xiaomi Launches A Light, Comfy & Splash Proof Camera Bag
There is no doubt that mobile phone photography is sweeping through the industry presently as a result of improvements to the sensors mounted on the present day smartphones. That doesn't in anyway undermine the capabilities of digital cameras. As a result of the delicate nature of these cameras, it is imperative to get a carry bag that not only gives you some level of convenience but also protects the camera from damage due to trauma or water. Xiaomi has just launched a camera bag under the Youpin crowdfunding platform which performs these and other functions.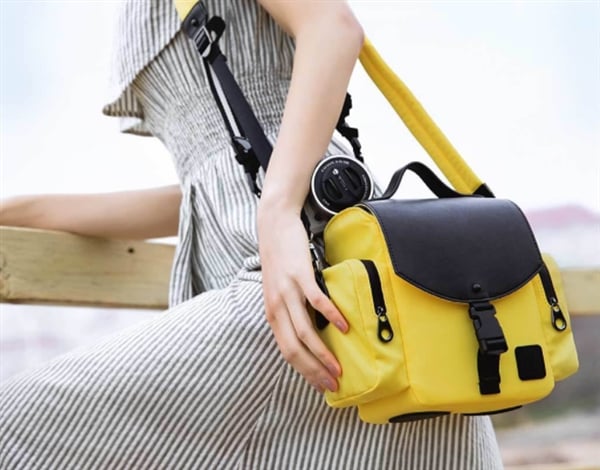 The light leisure single camera bag is manufactured by Shanghai Runmi Technology Co., Ltd. and comes with a price tag of 239 yuan (~$37). The camera bag is crafted using a combination of ultra-fibre material and fabric. The fabric is splash resistant and can effectively withstand daily rain and accidental spills. The carry bag also comes with a shoulder strap which can be adapted for handheld or shoulder use.
In addition, the internal compartment has a 10mm hidden foam which acts as protection for the camera is the bag is compressed. There are also two small pockets at the front which can be used to store different items. The design also includes a pair of symmetrical pockets on both sides with zippers. The side pockets can house the camera charger, lens cap, and other small items. There is also a pocket at the back with anti-theft zipper and which can accommodate the bus card, ATMcard and personal wallet.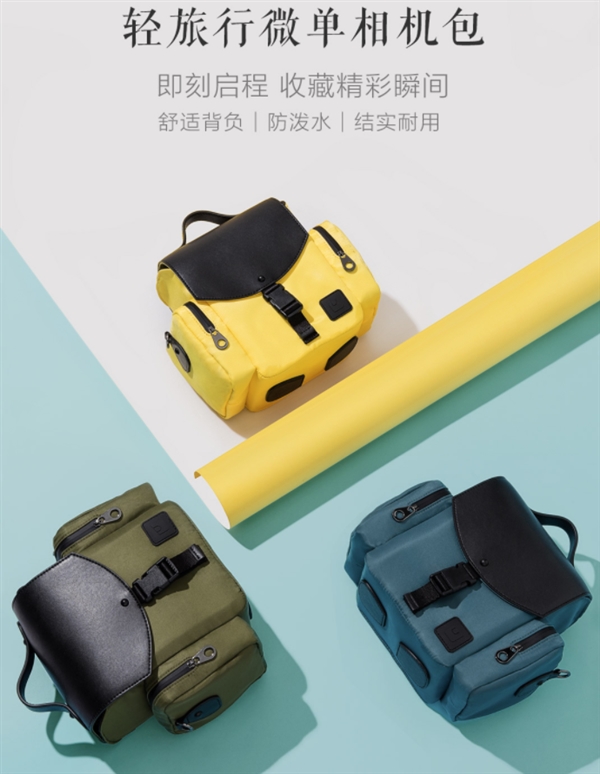 Related: What Was Your Favourite Product From Xiaomi's Anniversary Event Today?
The new camera bag comes in three attractive and lively colours namely; Military Green, Yellow and Dark Blue color options. There is no word yet on its availability.
(source)