HMD Global had introduced the Nokia 7 Plus Android One smartphone at the Mobile World Congress (MWC) 2018 tech expo in February this year. It is a higher edition of the Nokia 7 smartphone that was launched in China last year. The handset that sports a full screen design features a 6000-series aluminum frame and a rear is made out of smooth plastic with ceramic feel. JerryRigEverything has carried out scratch, burn and bend tests on the Nokia 7 Plus to check its durability.
The 5.99-inch FHD+ IPS LCD display of the phone is shielded by the older Gorilla Glass 3 layer. The screen of the smartphone developed faint scratches on level 6 of Mohs scale of hardness and prominent marks were noticed at level 7. The Gorilla Glass 3 has turned out to be as strong as the newer Gorilla Glass 5. The 16-megapixel front-facing camera is protected as it placed under Gorilla Glass 3. There is no metal grill protection for the earpiece.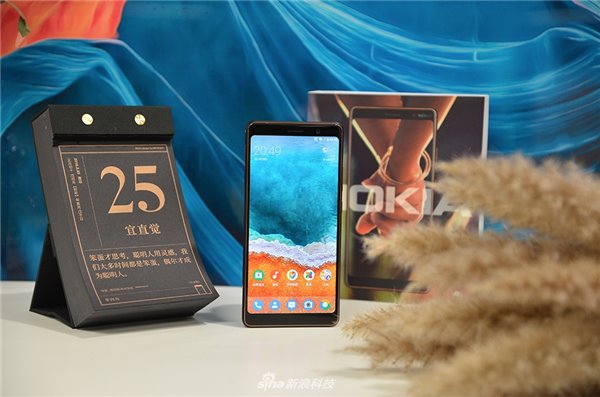 Scratching harder on the copper-colored metallic frame revealed the original silver coloring of the frame. This suggests that the metallic frame may lose its copper coloring if it develops a scratch through fall. The buttons and SIM tray of the phone are made out of the metal. The dual rear cameras are placed under the strong glass. The LED flash is covered with plastic.
The fingerprint scanner that is placed under the dual camera setup can be scratched through items like keys. However, it seems to function normally even after getting scratched. The rear panel of the Nokia 7 Plus has 6 layers of ceramic feel paint. The rear shell easily developed scratches when it was treated with a razor blade which is level 5 on Mohs scale of hardness.
Read More: Nokia Phone With Snapdragon 710 In Development: Tipped To Launch In Autumn/Winter
When flame was applied to a certain area on the IPS LCD display of the phone for 10 seconds, the affected portion stopped working for some time and it took few more seconds to recover completely. The build of the phone is strong that it does not seem to flex a bit from the front or rear in the bend test.