Vivo NEX: Pricing For The Snapdragon 845 & SD 710 Versions (NEX & NEX S) Leaked
The rumour mill has been buzzing ever since Vivo revealed that it would launch the NEX smartphone on June 12. Quite an appreciable amount of details have been unveiled before now, including the real photos of the device. The complete specs of the device also made the rounds recently and it showed there will be a Snapdragon 845 version as well as a Snapdragon 710 variant. New details surrounding the supposed price tags for the Vivo NEX variants have now appeared on China's Weibo.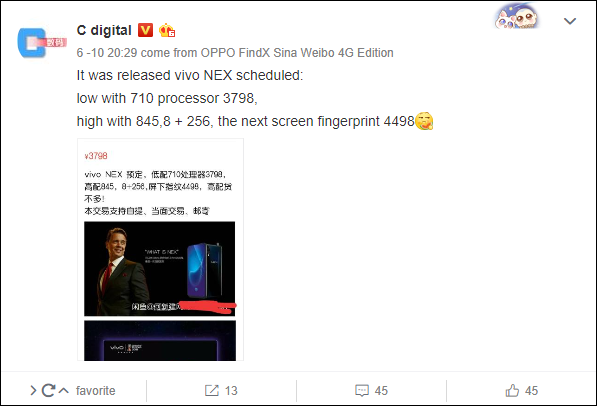 According to the leak, the Vivo NEX pricing will start from 3798 yuan (~$592) for the Snapdragon 710 variant while the high-end Snapdragon 845 variant will come in at 4498 yuan (~$702). The high-end variant will come with 8GB if RAM and 256GB storage. These prices may not be the actual prices but for the design and specs lineup, the prices aren't outrageous. In fact, both models would sell out pretty fast at these prices, especially the high-end variant.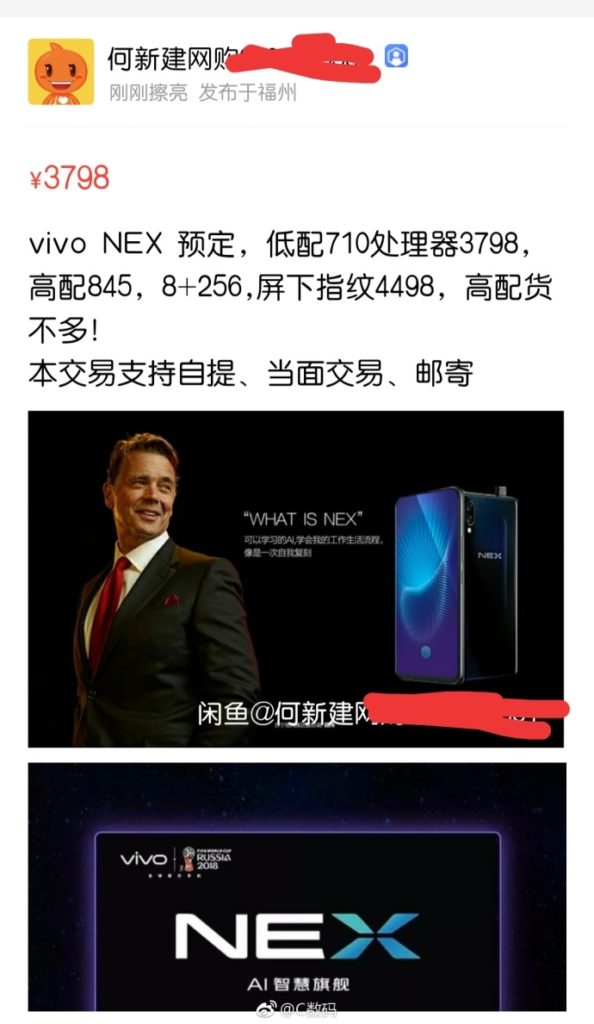 Read Also: New Vivo NEX Spec Leak Confirms 256GB Model, New Official Teaser Too
From recently leaked details, we know the 8GB variant is the Vivo Nex S and that there is equally an 8GB + 128GB variant. Both the Vivo NEX anf NEX S pack a massive display of 6.59 inches that supports 2,316 x 1080 pixels. Both models equally features a 4,000mAh battery. Both models will also sport an 8MP front-facing popup camera. The rear camera is a dual camera setup and will be a 12MP + 5MP combo. The Nex S is equipped with an under-display fingerprint reader while the SD 710-powered Vivo Nex packs a rear-mounted fingerprint scanner.
(source)