Microsoft is reportedly working on Surface Pro 6 tablet. Fresh information that has surfaced today reveals that it is codenamed as Carmel and it is likely to go official by mid-2019. It is speculated that the device will be arriving with a revamped design.
The Surface Pro 6 is speculated to feature the latest Intel processors and it is also expected come equipped with USB-C as the company has already made the port available on the Surface Book 2 that was launched last year. However, some industry experts are of the view that the Redmond-based company will retain the proprietary Surface Connector on the next-generation Surface Pro tablet.
Rumors are rife that the company will be also launching two low-priced Surface tablets that will arrive to rival with sixth generation Apple iPad that is priced at $329. These tablets are likely to debut in summer this year. Latest information reveals that the two forthcoming cheaply priced Surface tablets are codenamed as Lex and Libra.
It is speculated that the competitor device by Microsoft may cost around $400. The low-cost Surface tablets are likely to arrive with 10-inch screens, Intel processors, USB-C and battery that can last for up to 9.5 hours. The smaller tablets are expected to weigh 20 percent less than the fifth-generation Surface Pro.
In 2012, Apple had tried to challenge Apple by launching Surface RT slates driven by Windows RT OS and Nvidia chip. The Surface RT devices were met with lukewarm response and since it shifted it focused on launching Intel powered Surface Pro devices that run on Windows 10 Pro. It seems that Microsoft will make a second attempt this year to rival Apple in low-priced tablet segment.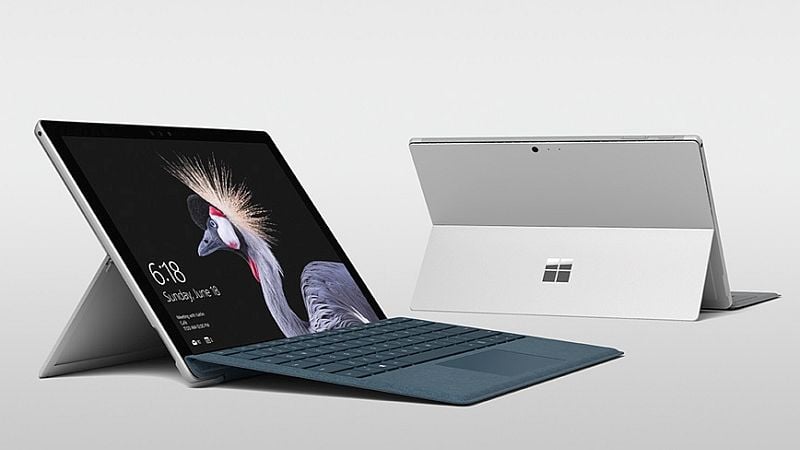 Read More: Check Out This Microsoft Surface Phone Concept With A Foldable Design
Before announcing the low-priced Surface tablets as well as 2019 Surface Pro, Microsoft is also rumored to launch a refreshed version of its fifth-generation Surface Pro. It is tipped to feature the eighth-generation Intel processor and are likely to be announced this fall.