Meizu 16 to Use Copper Tube Heat Dissipation To Utilize The Full SD845 Power
by Michele Ingelido ago0
Despite Meizu 15 series having just hit the market, soon the Chinese company will unveil another line-up of flagship smartphones: Meizu 16. In a recent interview, the company's founder Huang Zhang has indeed revealed that the Meizu 15 released to celebrate the 15th anniversary of the company is just a test, while the 16 will be the ultimate product. Now, the founder has also revealed that the upcoming flagship series will feature a special heat dissipation system working through a copper tube.
This would not be the first time we see such a dissipation system: other smartphones featuring it are the 2017 Razer Phone and even the older Samsung Galaxy S7 and S7 Edge. This system will be present in order to push the octa-core Snapdragon 845 SoC by Qualcomm to the maximum without overheating. In case you don't know, the company had previously confirmed that at least one variant of the Meizu 16 line-up will feature the Snapdragon 845 SoC, which will make it the first Meizu flagship to feature a top-end Qualcomm chipset.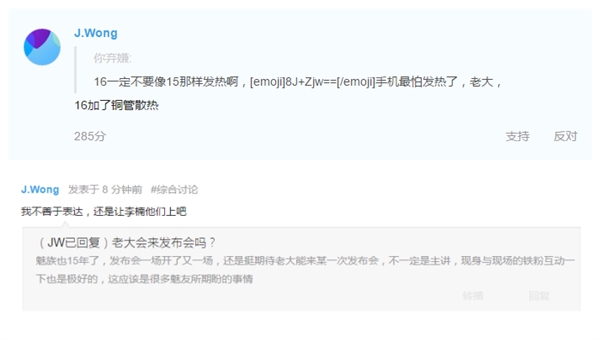 The handset is also tipped to come with 8 GB of RAM, but probably this amount of memory will be an exclusive for the Plus variant. Indeed, according to rumors, the standard version will pack the lower-end chipset Snapdragon 710 which remains a high-end SoC even though it is not at the same level of SD845. Meizu 16 will be officially unveiled in August, but the founder Huang Zhang will not attend the event, it should have either the Vice President Li Nan or Yang Wei as the main star.
RELATED: Meizu 16 To Pack In-Display Fingerprint Sensor And Up To 8GB RAM, Launching In August
Thanks to the new heat dissipation system, the flagship should be able to achieve impressive performance in gaming or with heavy apps and multi-tasking. No words have been spoken until now about the availability and price of the upcoming flagship.
(via)