Yesterday, TENAA had revealed the entire specifications of M1804E4C, M1804E4T and M1804E4A Xiaomi phones, but their listings did not include any images. The specifications of these models had suggested that they are nothing but network variants of the upcoming Xiaomi Mi Max 3 smartphone. The Chinese certification body has now updated the listings by adding the images of the phone. The updated listings reveal that all the variants have identical design.
The TENAA listing had mentioned that the Mi Max 3 has three cameras. However, it had only mentioned the configuration of the main sensor of the dual camera setup. Now that the images of the phone have appeared, it is now confirmed that the handset indeed features a dual camera setup.
The TENAA images show that the Mi Max 3 has a tall aspect ratio display. The top and bottom bezels are not very thick and are of equal size while the side bezels are thin. The antenna bands can be seen running along the top and bottom edges of the phone.
The rear panel of the Mi Max 3 is made out of metal. It has a vertical dual camera setup that includes a LED flash between the two sensors. A fingerprint scanner is also present on the rear of the phone.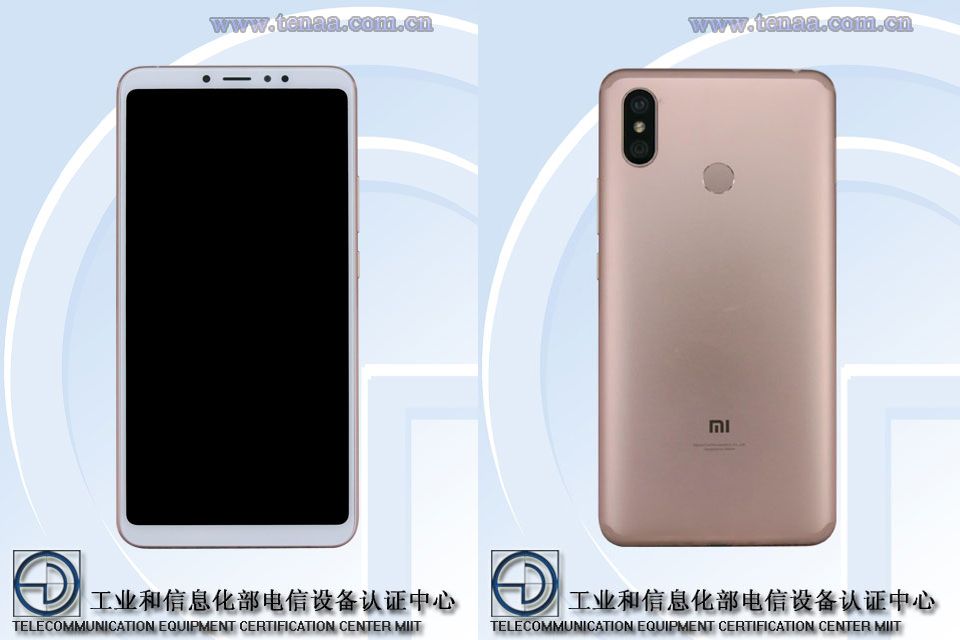 The M1804E4C model has 64 GB storage, 4 GB of RAM and a selfie camera of 5-megapixel. Rest of its specs are same as M1804E4T and M1804E4A models. The Mi Max 3 features 6.9-inch FHD+ resolution supporting display. It is fueled by 1.8 GHz octa-core processor. It seems that the phablet is powered by Snapdragon 636. However, there is a possibility that there could be a higher variant featuring the Snapdragon 710 SoC. It is packed with a huge battery of 5,4000mAh capacity. The main sensor of the dual camera setup is of 12-megapixel. It is fitted with a front-facing camera of 8-megapixel.
Read More: Xiaomi May Likely Announce Mi Pad 4 Launch Modalities on Wednesday
There is no confirmation on the launch date of the Mi Max 3. However, Xiaomi CEO Lei Jun had confirmed in the last month that the smartphone would be announced in July. It is expected to debut with Redmi 6 Pro and Mi Pad 4 in the coming month.
What's your opinion on the specs and images of the Xiaomi Mi Max 3? Share us your views by posting your comments below.