Lenovo Becomes the World's Largest Global Supercomputer Vendor
Just when we thought Lenovo's PC business was struggling, a new report has emerged which shows the company is actually climbing up the ranking of PC manufacturers. Actually, Lenovo has been ranked as the world's top manufacturer of Supercomputers. A list of the top 500 fastest supercomputers was recently released with Chinese companies taking 206 of the 500 positions. This is a clear indication of how fast the Chinese are getting better at manufacturing Supercomputers.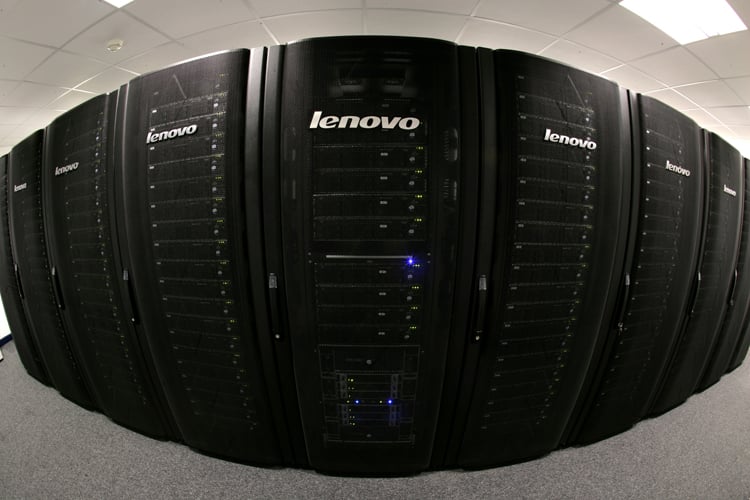 The list, published Monday, shows the Chinese companies and government pulling away as the most prolific producer of supercomputers. This has been a market dominated by U.S companies in the past but China's rise to the top 500 began two years ago. The latest listing shows the Chinese have extended that lead even further. Three Chinese companies are ranked among the top five makers of the 500 fastest supercomputers. Amazingly, Lenovo is ranked as number one while Inspur is third, and Sugon is fifth. The second and fifth spots are occupied by two U.S companies – Hewlett Packard Enterprise and Cray.
Read Also: Lenovo Z5 Indigo Blue Edition Sold Out In 50 Seconds!
The manufacture of the most powerful supercomputers is seen as one measure of a nation's technical prowess despite them being a rarefied niche of technology. In the past, Supercomputers were mostly found in national laboratories and used for government projects like simulating nuclear explosions and modelling weather patterns. But in recent times, more than half the 500 fastest computers are now working for corporations. The Supercomputer market is expected to double globally from 2017 to 2022 to more than US$9.5 billion, according to an estimate from Hyperion Research. For clarity, supercomputers are described as machines that cost more than US$500,000 each.
(source)