Recent reports have claimed that the Galaxy S10+ will be arriving with triple rear cameras. Based on information received through industry sources, a South Korean publication has revealed the configuration of the triple camera setup of the S10+. Moreover, it has also claimed that the smartphone with dual selfie snappers which means it will be coming with a total of five cameras.
The Galaxy A8 and Galaxy A8+ smartphones are the first smartphones from Samsung to feature dual selfie cameras. The upcoming Galaxy S10+ could be the first flagship phone to arrive with dual front-facing cameras. The exact configurations of both cameras are not available yet, but it is certain that dual shooter will allow the S10+ users to capture selfie shots with bokeh effect. The report claims that the Galaxy S10 and a weaker S10 model that is dubbed as Galaxy S10 Lite will be arriving with single front-facing camera.
At present, there is only one smartphone that features triple rear cameras. It is the Huawei P20 Pro that was unveiled in March this year. The handset only features a single front-facing camera. However, the upcoming Galaxy S10+ is expected to arrive with triple cameras on its rear apart from the dual front-facing snappers which indicates that the smartphone will be equipped with five cameras.
For the triple camera setup, Samsung is expected to borrow the same variable aperture 12-megapixel dual camera module that is available on the Galaxy S9+. There will be an additional ultra wide-angle 16-megapixel sensor with 120-degree field of view.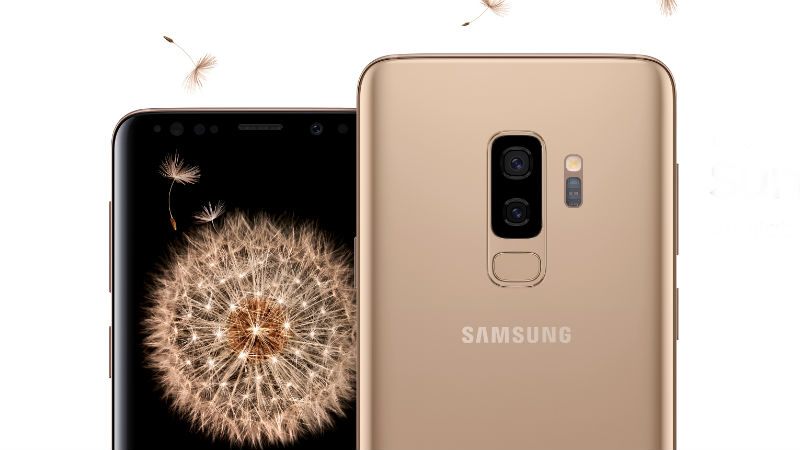 As far as the Galaxy S10 is concerned, it is also expected to house a triple camera unit on its back panel along with a single front-facing camera. The alleged S10 Lite is tipped to feature dual rear cameras and a single camera on the front.
Read More: Samsung opens world's largest smartphone factory in India to boost production
A report from the past week had revealed that S10+ and S10 will be the first Samsung phones with under-display fingerprint reader. The alleged S10 Lite will also be the first smartphone from the company to arrive with a side-mounted fingerprint sensor.
The Samsung Galaxy S10+ may not be the first phone to arrive with five cameras because a report from the previous week had revealed that the LG V40 ThinQ arriving in the coming months will be equipped with dual frontal shooters and triple rear cameras. There is no information available on the camera configuration on the upcoming Huawei Mate 20 series. Probably, the Chinese firm step up the competition by adding five cameras on Mate 20 Pro.