Microsoft fans are eagerly waiting for the arrival of the Surface Phone, but the company is yet to arrival any official information on it. A recent report had suggested that the Redmond-based firm is prepping up to launch a Surface Phone in 2019. Fresh information reveals that the company may introduce a line of phones before it launches the elusive Surface Phone. A Microsoft representative's chat has revealed that the company is planning to phones running on Android OS.
In the screenshots shown below, the representative is claiming that the engineers of Windows phone are now preparing to launch a new model. However, he is not sure about the type of models that Microsoft is planning to release since it won't be running on Windows. 10. The mysterious phone belongs to a new line of Microsoft phones running on Android OS.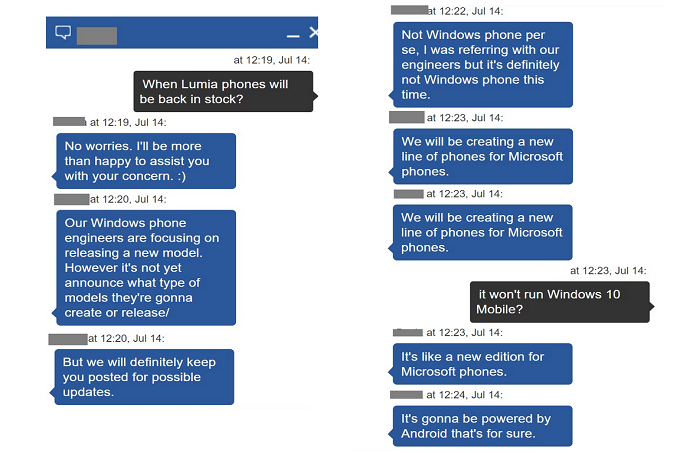 When Nokia Lumia phones were alive, the Finnish firm had launched the Nokia X and Nokia XL phones running on Android OS at the beginning of 2014. The Nokia X2 was introduced after the acquisition of Nokia Devices and Services by Microsoft in April 2014. Both the phones came with Android OS. However, there was no support Google's apps including Play Store. These phones featured came with Microsoft services and Windows Phone-like UI. The Nokia X and X2 ended receiving lukewarm response from the audience.
Few months after the launch of Lumia 650 in February 2016, Microsoft killed the Lumia series and since then the company hasn't launch a new phone. Microsoft has shifted its focus on bringing on its apps to Android OS and iOS.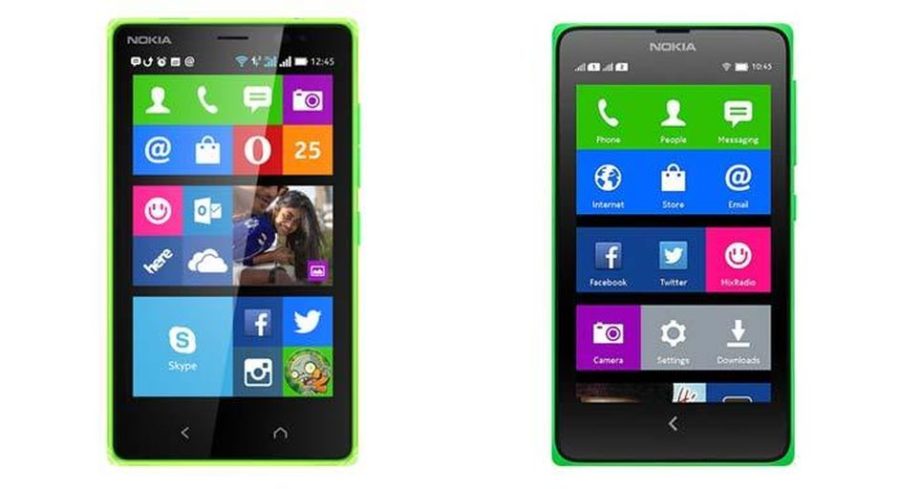 When the Nokia X and X2 had launched, Microsoft apps and services were not that popular. However, in the recent past, apps like Microsoft Launcher, Edge browser, OneDrive, Skype, Office apps and more have gained good popularity on Android and iOS. Hence, the arrival of a Microsoft Android smartphone can be ruled out.
So, there is a possibility that Microsoft may once again try to launch an Android phone The Redmond firm may pack it with Microsoft apps and services. This phone may not feature Google mobile services.
Read More: Microsoft Surface Phone Appears In Windows 10 APIs, Allegedly Coming With LG Display
Would you be interested in buying a Microsoft Android smartphone? Share us your thoughts by posting your comments below.