Samsung will reportedly launch a 7-inch foldable phone in 2019, Smart Speaker alongside the Note 9
The much-talked-about foldable phone by Samsung is likely to be launched in 2019 claims an unnamed source, speaking to the Wall Street Journal. The source reemphasizes previous rumours we've heard but went further to disclose that the phone goes by the codename "Winner". The details also include that when folded, the phone will have a small display in front and cameras on the back. The official name is believed to be "Galaxy X" as X is been added to most top-notch devices these days.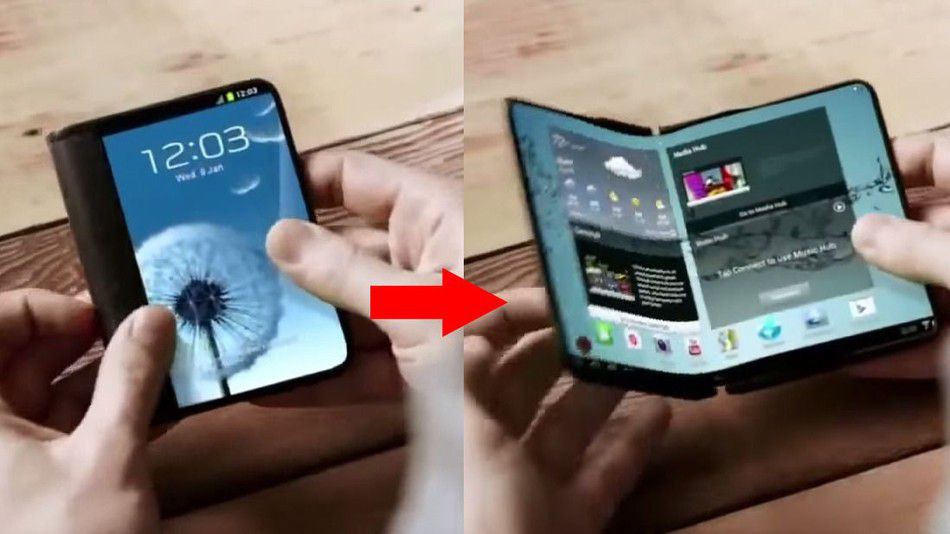 Talking about the phone, the Journal also reveal some specs; the phone is coming with a 7-inches screen which covers up nearly the whole device when fully opened in a tablet-like mode. According to the news, the display can be folded into two just like you fold a wallet.
This 7-inch foldable phone is said to be a top priority for Samsung in recent times as there has been a decline of up to 20% in between sales of this year's Galaxy S9 flagship line and last year's Galaxy S8 models. If the phone is successful in the market, full production of the phone could be ordered for the second half of 2019. The brand is also expected to release other foldable phones later next year. Samsung is not the only brand in much hurry to release a foldable phone, as Huawei also showed much interest and already working on it.
Related: Samsung Foldable Phone To Have A 3000mAh Or More Flexible Battery
It is also worth noting that the South Korean electronic's manufacturer is expected to launch a Bixby-powered smart speaker along with the Galaxy Note 9 on August 9. The speaker is said to adopt a design shaped like a bowl with legs and would have lights on top. The smart speaker will be promoted as a high-end music player with a price tag of about $300 when it becomes available.
(source)