Samsung Foldable Phone Will Feature An In-Folding Design, Launches in 2018
It is no longer news that Korean tech giant Samsung is working on a foldable smartphone. Rumours surrounding the foldable device have been regulars on leaks for the past couple of years now and was even tipped to launch very soon. Samsung Electronics' President in charge of Smartphone Business  Ko Dong-jin has reportedly disclosed that indeed the company plans to release a foldable smartphone. The Samsung Exec is said to have made this disclosure during the launch of the Galaxy Note 8 in China on September 12. This is perhaps an official confirmation that we should be expecting a foldable smartphone soon.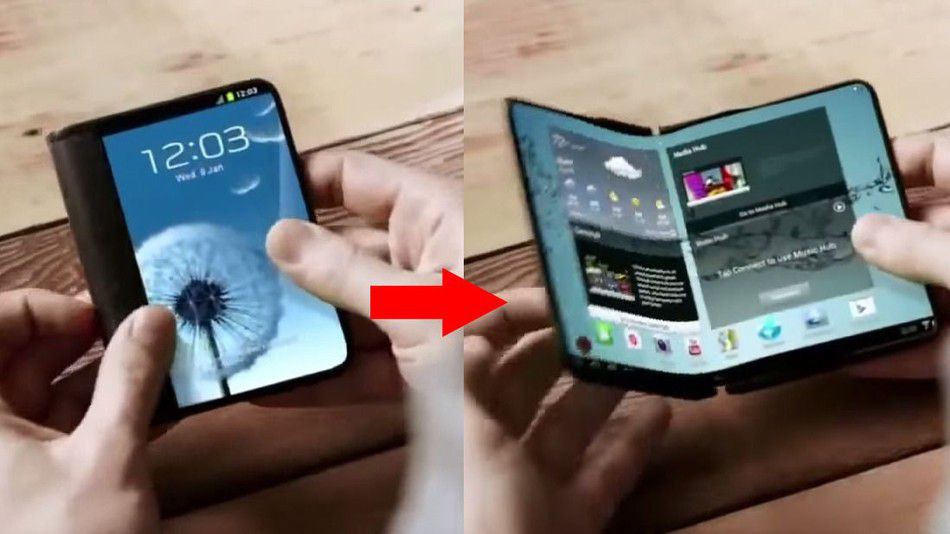 Another aspect that has been hazy is the design of the foldable smartphone, especially the direction the device would fold towards. The latest rumour is that Samsung has reverted to an "in-folding" design for the foldable smartphone which would see the display fold inwards. The tech giant had earlier been tipped as working on an out-folding design for the display which as you can guess, folds outward. We don't know the reason for the reversal back to in-folding design but since Samsung had already been working on this design model before, there are enough resources to implement it.
Samsung started out with an in-folding design when it first started developing foldable smartphones but later reverted to an out-folding design before they are now reverting back to the former design. The display uses a 3R curvature which shows how much a display is bent and it indicates curvature that covers a circle with a radius of 3mm. It had carried out many years of R&D on displays, parts, and materials that are related to the in-folding method, so it may likely not experience too much difficulty in adapting this method for commercial purpose.
Related: Samsung Galaxy X Foldable Smartphone Release Drawing Near? Samsung Trademarks Moniker
We expect the Samsung foldable smartphone to drop next and Samsung's president did reveal that the company's goal is to release the model in 2018.  He also added;  "We are currently working on few problems and we will release the products once we solve these problems." The tone of Mr Ko is markedly different from what he said last year during the Note 7's launch where he indicated that the company's foldable technology wasn't up to the level that'll offer customer satisfaction.
(source)