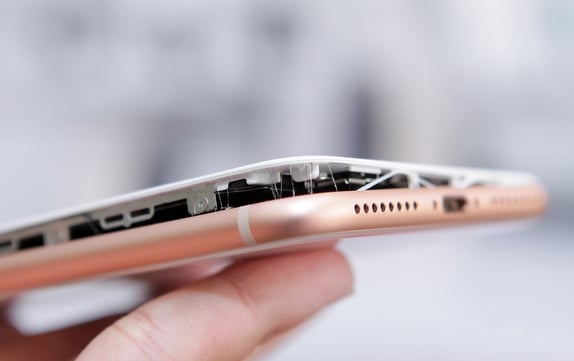 The Apple iPhone 8 and iPhone 8 Plus have been available for buying in various markets across the world including Taiwan since Sept. 22. Initial reports have revealed that apart from the crackling noise issue while making calls for which Apple will be releasing a software fix soon, the iPhone 8 duo do not have any other major problem. However, people in Taiwan may not be too excited about purchasing an iPhone 8 Plus as a case about its explosion is being reported by Taiwanese media.
According to Taiwanese media, a woman named Wu from Taichung City had purchased the gold variant of the 64 GB iPhone 8 Plus on Sept. 23. The phablet was working fine until Tuesday afternoon, when it exploded while it was kept on charging.
With 70 percent of the battery power left on the iPhone 8 Plus, the woman had kept it for charging by using the original charger. Reports claim that the handset exploded in just 3 minutes. The following images show that the impact of the explosion was such that it separated the display panel from its body.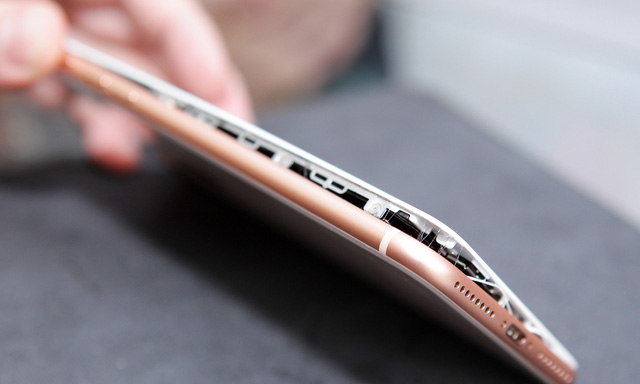 Read More: iPhone 8 Plus Camera Clinches Record As DxOMark's Highest Rated Phone Camera
Reports reveal that the woman has been an iPhone user since iPhone 4 and she has never encountered such a situation before. The Taiwanese media have also claimed that the exploded iPhone 8 Plus has been sent to the factory for investigation.
(source)