Relieve period cramps with Xiaomi's $25 PMA Menstrual Heating Pad
by Habeeb Onawole ago0
Period pain or menstrual cramps or menstrual pain, it doesn't matter what you call it, this is the nightmare of a lot of women. However, there are a number of remedies used to relieve the pains. The most common ones are pain relievers, heating pads, and hot-water bottles.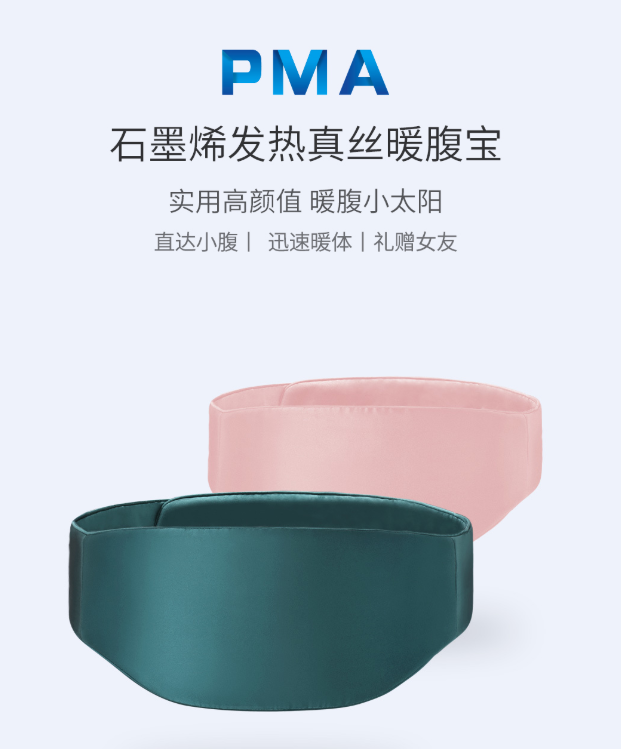 Xiaomi's Mijia platform is known for being home to a wide variety of things for all ages and sexes but one of its latest products is one specifically designed for women. One of the new products listed on the platform this week is the PMA Menstrual Heating Pad.
The PMA Menstrual Heating Pad contains graphene bars which can be heated up in 1 to 2 seconds to provide relief. You may be wondering how it is powered. The heating pad actually has a MicroUSB port and can be powered by a battery pack. All you have to do is strap it on and plug it into your power bank with the provided cable and you are good to go.
The PMA Menstrual Pad has three temperature levels. The first level is between 41 – 45°C, the second is between 52 – 56°C, and the third is between 63 – 67°C. The temperature can be set via a button in front.
The heating pad is covered in 100% silk. It has a velcro strap and a pocket to hold the power bank. It isn't thick and has been designed to be comfortable. You can wear it to bed or even wear it out under your clothes without anybody noticing. You can also pull it off at any time and fold it into your bag. Xiaomi says it is waterproof, so don't have to worry about sweat damaging it.
The PMA Menstrual Pad weighs just 60g and comes in dark green and pink. It is priced at ¥169 (~$25) and comes with a MicroUSB cable. It is also sold with a power bank if you don't have one, for ¥199 (~$29).
READ MORE: Xiaomi launches Mijia Smart Air Conditioner for ¥2199 (~$324)
At the moment, the heating pad is only available on Xiaomi's Youpin store but we believe third party resellers should start stocking it soon. However, it may sell for a bit more.
To our male readers, this sure looks like a great gift for the women in your lives.