Samsung will unveil its Smart Speaker called Magbee at IFA 2018
The much-talked about and anticipated Samsung's smart speaker expected to be launched before the end of the year might be called "Magbee" as Samsung has registered the trademark in Europe and US. Although much is not known about the speaker, the only sure thing is that the device would be powered by Bixby with involvement from Harman.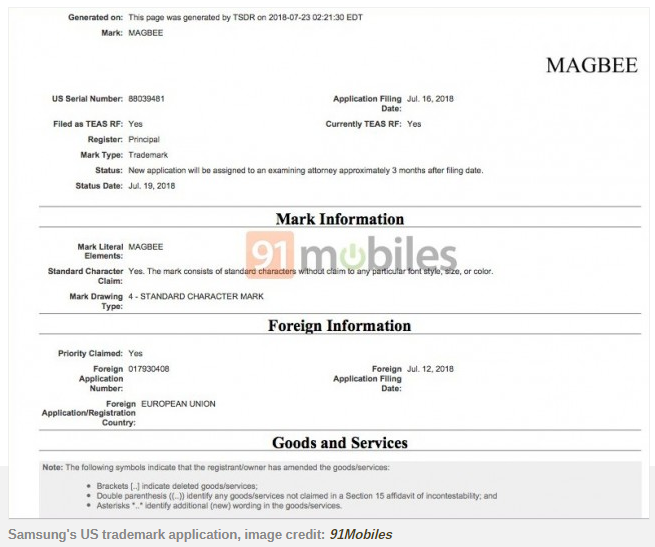 The speaker from a recent patent application spotted would be embedded with a dial. The Magbee speaker is expected to work with some sort of wireless home audio solution from Samsung. The is most likely to happen with support from multi-room audio and multiple speakers firing simultaneously.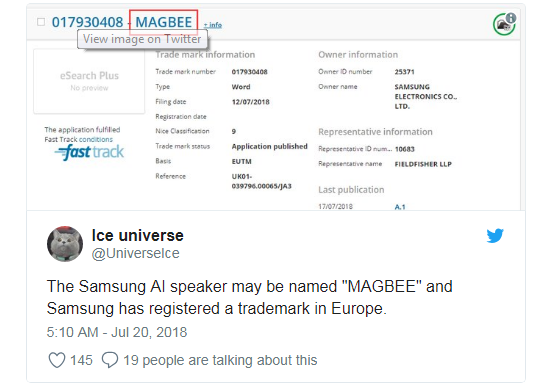 Read Also: HMD launches the Nokia 6.1 Plus and Nokia 8110 4G in Taiwan
It should be noted that the Samsung Galaxy Note9 is scheduled to be launched on August 9 and there are rumors that the Magbee speaker might be officially launched also that very day along the smartphone. The day is a very big day for Samsung, as a whole load of products would be launched, these products include, Galaxy Watch, tablets, and  Galaxy Tab S4 the flagship device that has kept everyones heads up.
(source)