Samsung has been selling it smartwatches under Gear branding since the past few years. Fresh information shared by a South Korean publication reveals that the upcoming Gear S4 will be rebranded as Galaxy Watch. The report has also revealed that Samsung will be launching it alongside the Galaxy Note 9 on Aug. 9 in New York, US.
Samsung has used Mobile World Congress (MWC) and IFA tech expo events to announce previous Gear smartwatches and fitness trackers. However, it will be for the first time that the South Korean will be launching it through a dedicated event in New York, USA.
Earlier in this month, a tipster from China had claimed that the Gear S4 will coming as Galaxy Watch would be running on Android Wear OS. However, fresh report that has appeared on ZDNet Korea reveals that even though it will be renamed as Galaxy Watch, it will continue to run on Tizen OS.
The South Korean company had launched the first-generation Gear smartwatch with Android Wear OS. However, the firm switch to the home-brewed Tizen OS with Gear S2 in 2014. Coming back to the rebranded Galaxy Watch, it is speculated to run on the latest Tizen 4.0. The new OS is expected to arrive with Bixby assistant preinstalled. The voice control APIs that are expected to be available on the Tizen OS 4.0 will allow it to rival with Apple Watch that ships with Siri and Android Wear smartwatches that feature Google Assistant. Since Tizen OS is now applied to home appliances and wearable devices, it works fine with other devices, claimed an industry expert.
The Galaxy Watch is also rumored to arrive with new fitness-centric features and it will also give access to new healthcare apps. The report also claims that the Galaxy Watch would be available in two sizes.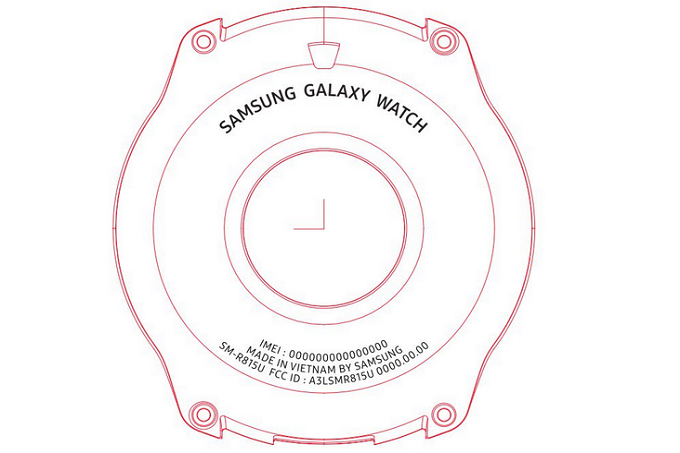 Samsung's upcoming smartwatch has also appeared at Federal Communications Commission (FCC). Through the FCC documents it has been known that the FCC label that is placed on the backside of the device has the "Samsung Galaxy Watch" moniker which confirms that it will indeed arrive with a new name.
The FCC documents have revealed that the SM-R815U model will be heading to the U.S while the SM-R815W will be releasing in Canada. In the U.S., the smartwatch will be supporting LTE connectivity through AT&T, Verizon, T-Mobile and Sprint. The smartwatch is expected to arrive in carrier and unlocked versions. Also, there could be a Wi-Fi only edition of the Galaxy Watch. The Through FCC documents, it has been known that it will be featuring an approximate screen size of 1.2 inches and it will be measuring 51.2 x 43.4mm. Also, it will be supporting Bluetooth 4.2 and Wi-Fi 802.11 b/g/n.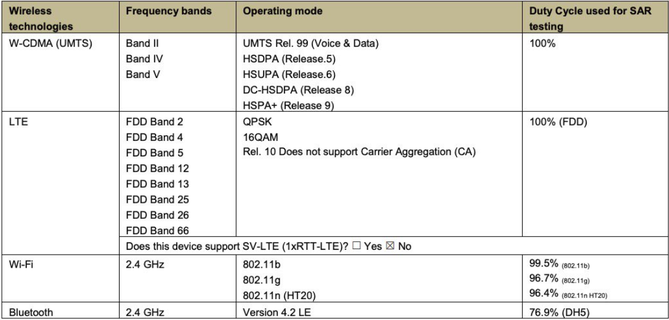 Read More: Hi-res render of Galaxy Note 9 surfaces: yellow stylus, blue phone
There is no information available on the pricing of the upcoming Samsung Galaxy Watch. After its launch with Galaxy Note 9 and other rumored tablets on Aug. 9, the smartwatch is likely to be available for pre-orders starting from Aug. 14 and its shipments may begin from Aug. 24.