Lenovo Group VP Chang Cheng was quite vocal about the features of the Lenovo Z5 before its launch in early June. Even though it had arrived as a mid-range device, Cheng had teased the phone in such a way that it appeared like a flagship smartphone to the audience. He is back again with a new claim on Weibo that Lenovo will be the first smartphone manufacturer to launch a phone that will feature Snapdragon 855 and 5G connectivity.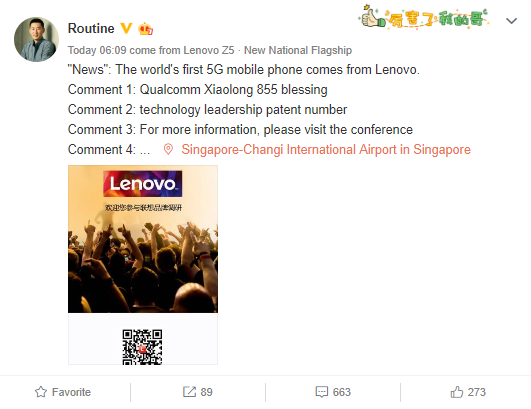 Cheng has not revealed any information on the specifications of the mysterious Lenovo phone that will feature SD855 and 5G support. Last year, Qualcomm had announced the Snapdragon 845 by the end of 2017. This year too, the next generation 7nm Snapdragon 855 SoC may get announced by the end of 2018. The smartphone will be powering major flagship phones from different brands in the coming year. Previous reports have claimed that the Samsung Galaxy S10 and S10+ could be one of the first phones to feature Snapdragon 855 SoC.
Various smartphone manufacturers are now competing with each other to launch the world's first 5G smartphone. Huawei is rumored to debut its first 5G smartphone by June 2019. OnePlus 7 is also expected arrive as one of the first phones with 5G support. The OnePlus 7 could be powered by Snapdragon 855 and it may arrive in May or June 2019 as the OnePlus 6 was made official in May this year. Samsung, OPPO, Vivo, ZTE and Nokia are some of the other companies that are reportedly working on 5G smartphones.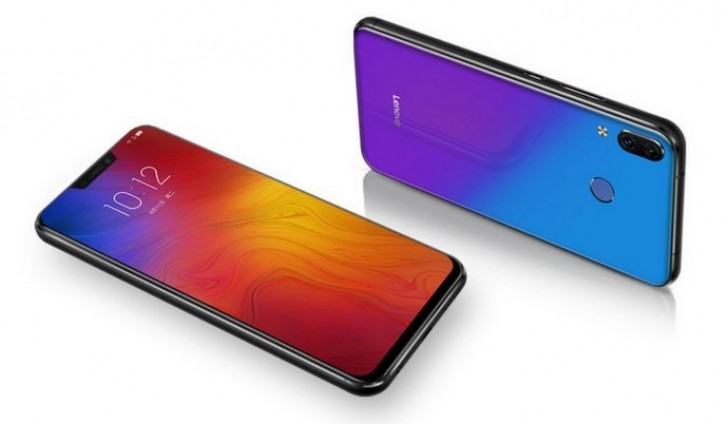 Read More: Motorola Moto Z3 likely to debut with 5G Moto Mod on August 2
Since Huawei and OnePlus are expected to launch first 5G phones by Q2 2019, Lenovo will have to launch its first 5G phone with Snapdragon 855 by in Q1 or early Q2 to fulfil the statement that Cheng has released today. Will Lenovo really launch the world's first 5G mobile phone with SD855 or is just another false claim from the Lenovo executive? Share us your views by posting your comments below.
(source)