Digoo Carnival Kicks Off On Banggood [Coupon Code]
by Vinay Patel ago0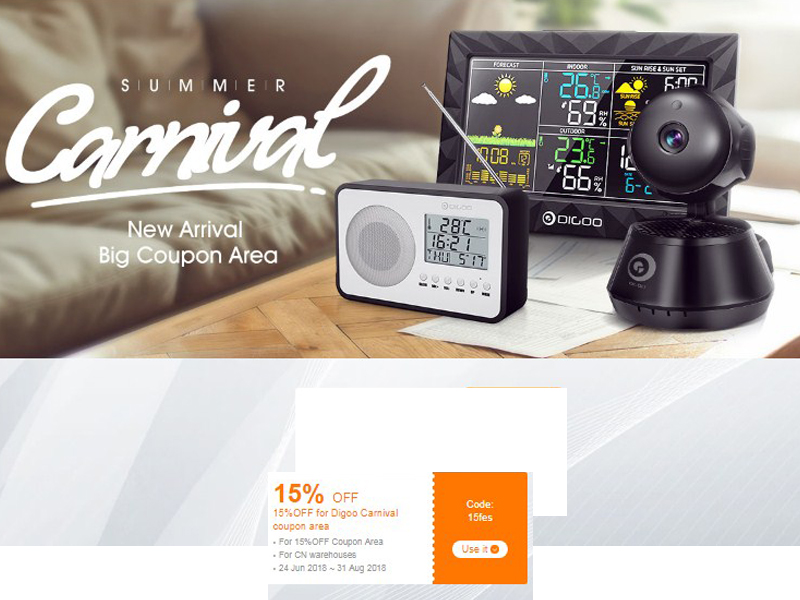 As part of its recently commenced promo, Banggood is doling out big discounts on a broad range of Digoo-branded items. Dubbed as the 'Digoo Carnival,' the promo carries a 15% off coupon which applies to specific products as well as CN warehouses.
The promotion sale comprises heavily discounted items that have been split into various categories in order to aid the search process. We'll shed light on some of these categories and show how you can save a considerable amount of more money during the checkout process.
The New Recommendation section features electronic items that come in handy in day to day life. More importantly, the items included in this section are available at a heavily discounted price.
For instance, you can get a 33% off on the DG-FR200 smart LED digital display alarm clock from Digoo. The item normally sells for $17.88, but thanks to the aforesaid discount, it is now available at an affordable price of just $11.99.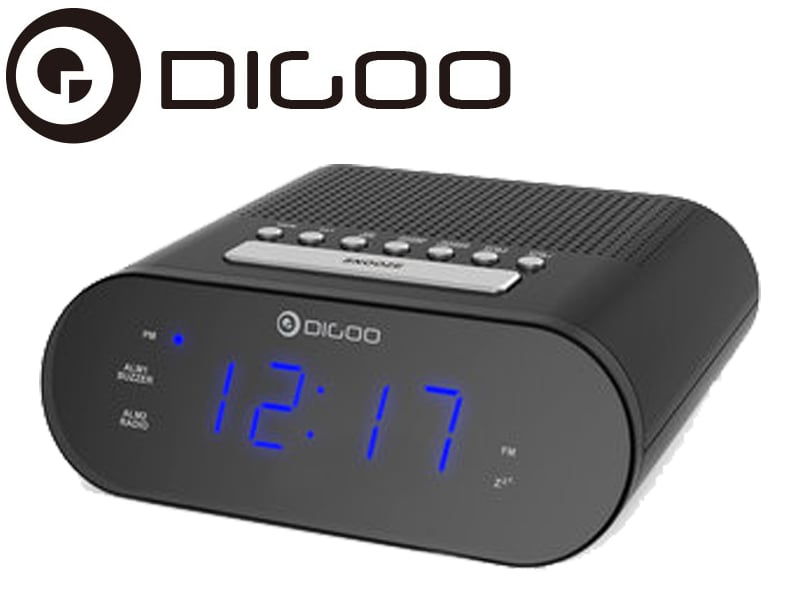 You can buy various kitchen items in the category called Kitchen Tools. It is worth noting that Banggood is offering a considerable discount on select items covered in this section.
Similarly, the Bathroom and Living Room categories are crammed with high-quality kitchen and bathroom products that you can buy at a lowered price. You can find an impressive array of must-have gardening tools in the next category dubbed as Gardening Outdoor.
The 15%OFF Coupon Area section is where you can apply coupon code '15fes' to get an additional discount on a slew of products. For the sake of an instance, Banggood is offering 15% off on the Digoo DG-TBK bell clock which normally carries a price tag of $16.99 on Banggood.
You can save an extra $2.17 by applying coupon code '15fes' at the time of checking out. In other words, you can utilize the above-mentioned coupon in order to bring your already discounted grand total further down to just $12.31.
On the downside, this discount coupon will only be valid only until August 31st. If you're interested in taking advantage of Banggood's Summer Carnival, you can head straight to this link without wasting time.
Check Out Summer Carnival Promo On Banggood