Samsung's budget smartphones to receive Android Oreo update next year
At a time when Google has released the new version of the Android mobile operating system — Android 9.0 Pie, Samsung is struggling to roll out the previous version — Android Oreo to its budget devices.
According to the leaked roadmap for the Oreo update of South Korean giant's budget smartphones, which reveals when to expect the Android Oreo update for its twelve mid-range devices. The Samsung Galaxy J7 Neo is the only device listed to get Oreo update in December 2018.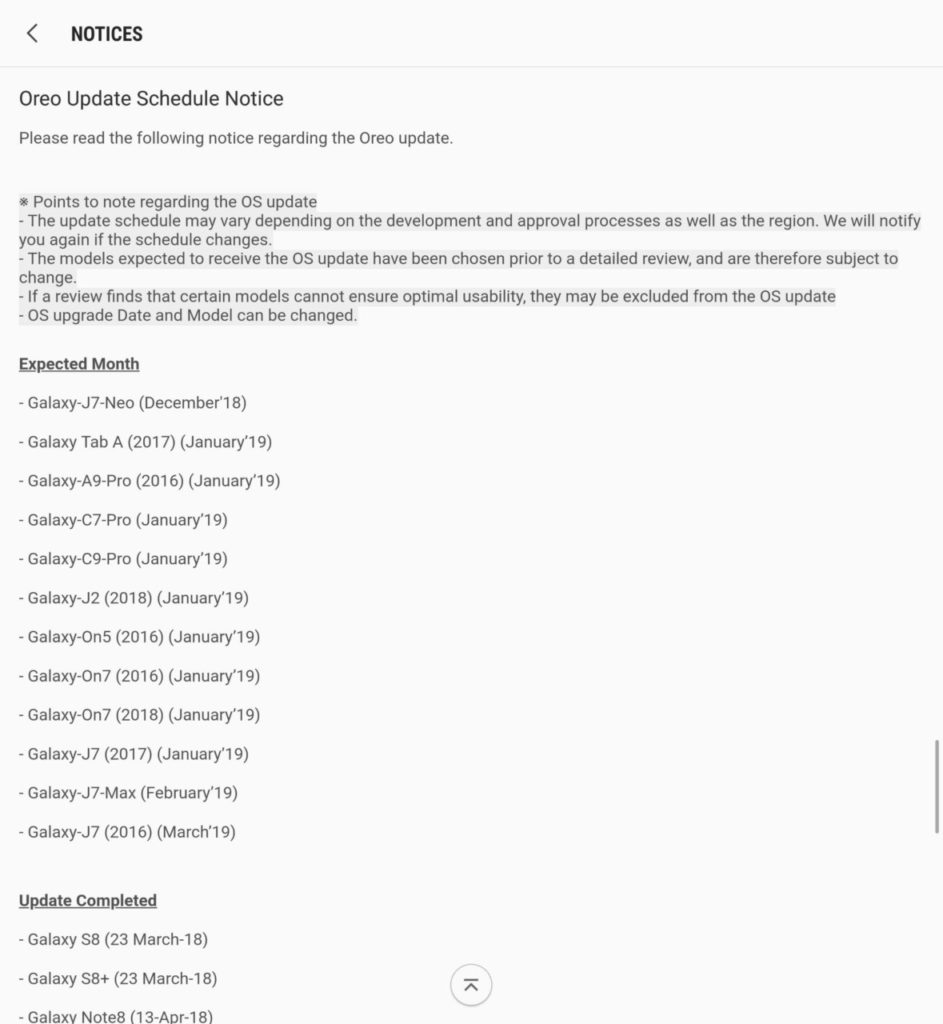 In January 2019, the company is planning to roll out the update for a number of devices, which includes Samsung Galaxy Tab A (2017), Galaxy A9 Pro (2016), Galaxy C7 Pro, Galaxy C9 Pro, Galaxy J2 (2018), Galaxy On5 (2016), Galaxy On7 (2016), Galaxy J7 (2018), and Galaxy J7 (2017).
The Galaxy J7 Max and the Galaxy J7 (2016) will be receiving the update in February 2019 and March 2019, respectively. The company has also stated that there's also a possibility that this new roadmap could also get changed.
The updates schedule may differ based on the region and the company says that the schedule can change based on the development and approval processes. Users can check the update roadmap for their region/country using the Samsung Members app.
Samsung's flagship smartphones are already running Android Oreo operating system. However, the company has not yet made any official statement regarding the new Android Pie update. Some of its devices can run the beta version of Android 9.0 Pie but Samsung's handsets aren't supported in Google's Android Pie public beta program and the company has not even clarified the reason.
Read More: Samsung sends out invitations for a press conference on August 30th at IFA, Berlin
The new Android Pie will definitely come to the company's recently launched flagship smartphones, however, it's too early to speculate precisely when Samsung will release Android Pie for compatible devices.