TCL working to become a global leader in smart products and internet services
Chinese electronics company TCL Corp is well known overseas as a result of its ownership of the Blackberry and Alcatel brand name. But the company has a wide catalogue of products beyond smartphones to its name. It is well known as a manufacturer of home appliances in China and that is where this news focuses on. The home appliances maker has disclosed that it plans to shore up the technology innovation related to its refrigerator and washing machine products and to also manufacture intelligent products tailored to meet consumers' demands.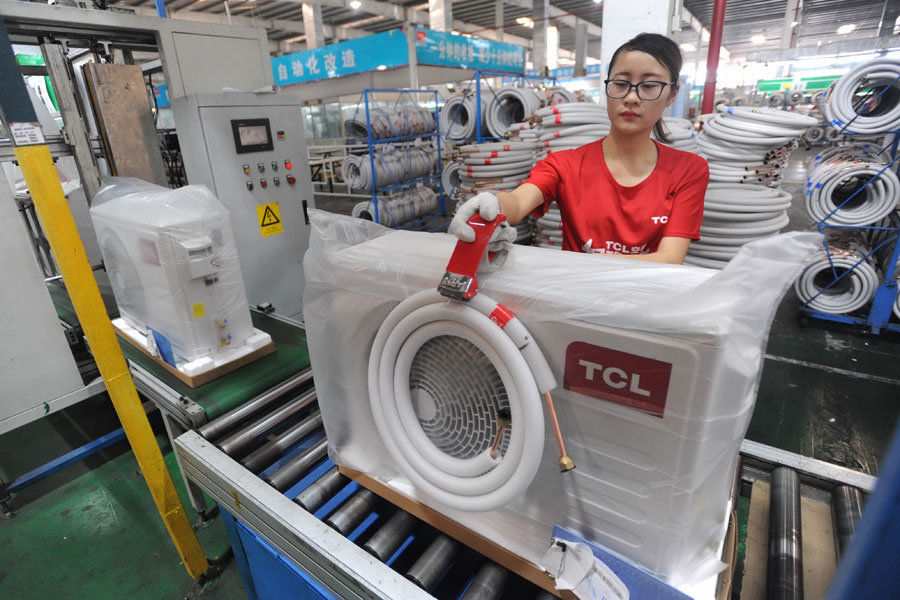 A statement credited to Wang Xianju, general manager of TCL's white goods department hinted that the company will continue to push forward with its Double Plus strategy. Double Plus strategy represents intelligence plus internet and products plus services, with a focus on technological innovation and users' involvement.
TCL's home appliances form the bedrock of the company. This year, over 1 million washing machines were sold in the first half of the year, according to the company's official data. This ensured a 16.6 per cent increase in its revenue Year-over-Year. The company launched an all-in-one air-cooled refrigerator featuring fast cooling, narrowed temperature differences, energy savings and low noise output. In addition, TCL also released a dirt-free washing machine which protects clothing from dirt within washing machines and cross-contamination from other garments. TCL's all-in-one inverter air-cooled refrigerator features fast cooling, narrowed temperature differences, energy savings and low noise output.
TCL's brand management centre manager, Zhang Xiaoguang also disclosed that it aims to become a global leader in smart products manufacturing and internet services. He disclosed that the company is positioning itself to compete with international brands with a global vision and pattern, and accelerating Chinese brands' efforts to go global in the new era. Earlier on, TCL's CEO, Li Dongsheng had disclosed that it will continue to explore markets in Europe and North America by strengthening its market share and brand influence. He further stated that the company will ramp up its investment in key emerging countries such as India, Russia and Argentina to establish local industrial capacity.
Read Also: TCL allegedly readying a new Palm smartphone called Pepito, New certifications surface
The two consumer products which the company focuses hold some prospects. According to stats from Beijing-based consultancy, All View Cloud (AVC), refrigerator sales revenue in the domestic market reached 54.9 billion yuan ($8 billion) from January to June, up 7.1% year-on-year. While sales of household washing machines peaked at an estimated 31 million units in the first half, representing an increase of 3.4% compared with the same period last year.
(source)