After months of leak, Samsung has officially announced the Galaxy Note 9 smartphone. The hands-on images of the phablet have revealed that the Note 9 sports a very similar design like the Galaxy Note 8. The only noticeable design changes that have arrive on Note 9 are repositioned fingerprint scanner and reduced side bezels. The S Pen and the innards of the phone are praiseworthy. However, when it comes to appearance, it seems more like an upgrade rather than a successor model. Soon after the launch of Galaxy Note 9, Huawei released a new tweet through which it hints that the upcoming Mate 20 series will be arriving with overhaul improvements.
We took a leap when we launched the #HuaweiP20Pro, we're all about real upgrades that will make a difference everyday like a triple lens camera with 40mp, 5x zoom and much more. Imagine what will come next… pic.twitter.com/AjUS86YHyK

— Huawei Mobile (@HuaweiMobile) August 9, 2018
In the below tweet, the Huawei P10 Plus with dual cameras can be seen on the left and on its right is the Huawei P20 Pro with its triple lens camera. Huawei calls the P20 Pro as a real generation upgrade because of the new features such as triple camera system with 40-megapixel lens and 5x optical zoom. The tweet seems to be poking fun at Samsung because the Galaxy Note 9 and Note 8 not only resemble each other but also, they also feature dual rear cameras. The tweet ends with the text, "image what will come next…" which is clear indication that the successor of Mate 10 series will also be real generation upgrade.
Huawei has already started teasing on the features of the upcoming Mate 20 and Mate 20 Pro smartphones. Earlier this week, the Chinese manufacturer had teased that the Mate 20 will be arriving with a larger than P20 Pro and Mate 10 Pro. Hence, it is speculated that Mate 20 duo may feature 4,200mAh battery.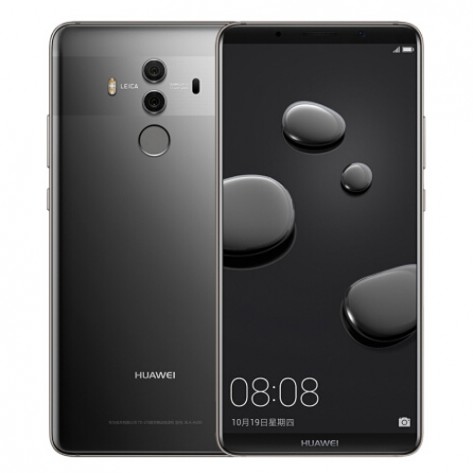 The Mate 10 and Mate 10 Pro are equipped with dual rear cameras. It is speculated that the Mate 20 and Mate 20 Pro will both arrive with triple cameras. A recent report had claimed that the Mate 20 may sport 2-megapixel + 20-megapixel + 8-mgeapixel triple camera setup whereas the Mate 20 Pro could be coming with 40-megapixel + 20-megapixel + 8-megapixel triple cameras.
Read More: Huawei Mate 20 Lite full specifications leak reveals notched display, 4 cameras
The other rumored features of the Huawei Mate 20 Pro include in-display fingerprint scanner, 3D structured light module for 3D face scanning and notched display. The Mate 20 Pro may sport a 6.9-inch OLED screen whe Mate 20 could be coming with 6.3-inch OLED display with a conventional fingerprint scanner on its rear.