Is Lenovo's ZUK brand about staging a comeback?
Lenovo's ZUK brand emerged out of the blues to be one of its most successful product lines right from the ZUK Z1 to the last model under the brand – ZUK Edge. Unfortunately, the ZUK brand's reign was shortlived as the Chinese company never updated the line with a new model since 2016 when the ZUK Edge was released. There have been several rumours of the brand's return but that hasn't played out to a happy ending all the time. Lenovo has now thrown a teaser which reignited talks of ZUK's return. The ZUK official Weibo account that has been unused for a couple of months recently posted a 2015 invitation letter to the ZUK Z1 launch.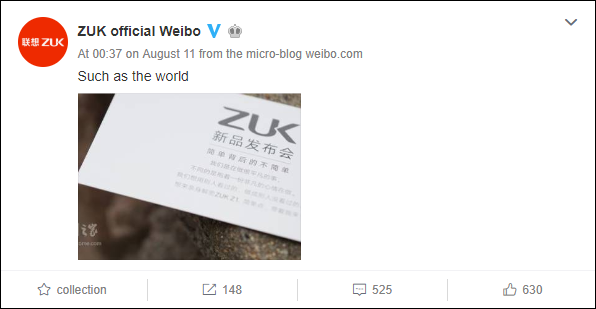 In addition to the letter, the Weibo post also contains the short text "Such as the world". We can't easily decipher what it all stands for but some netizens are guessing the ZUK brand's return is upon us. That isn't certain as Lenovo had in the past shared several teasers that got us anticipating the return of the ZUK brand is back but nothing of such happened. Lenovo's VP even stated categorically that the "ZUK brand is buried".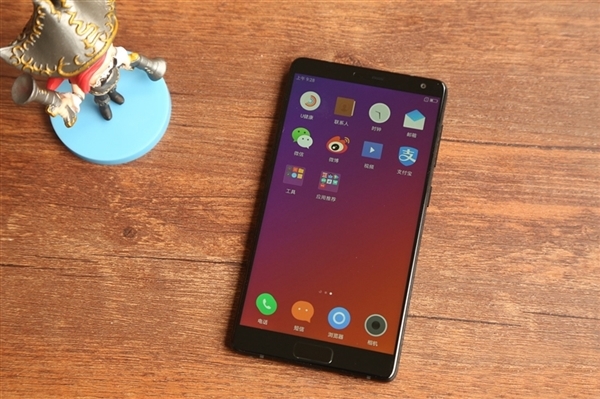 Read Also: ZUK Phones Are Still Updating! Lenovo Rolls Out ZUI 3.5.376 Based On Oreo
However, we must note that the company usually spring up something related to the ZUK brand whenever it seems to want to go on a publicity stunt. The last time the Weibo account was active was during the build-up to the Lenovo Z5 launch in June.  That may just be the case with this new post. Already, the post has generated lots of public interests but the question as to if the ZUK brand will stage a return remains a mystery. We may get a surprise announcement from Lenovo regarding the brand soon.
(source)