Xiaomi or Samsung, which company is leading the Indian smartphone market?
Samsung and Xiaomi are two of the leading smartphone vendors in India. While Samsung has been dominating in India in terms of the smartphone market share, Xiaomi recently overtook Samsung to be at the pole position.
However, the recent reports regarding the smartphone market share in India have created confusion. While Counterpoint Research and Canalys ranked Samsung as the leading brand in India in Q2 2018, the IDC report places Xiaomi at the top.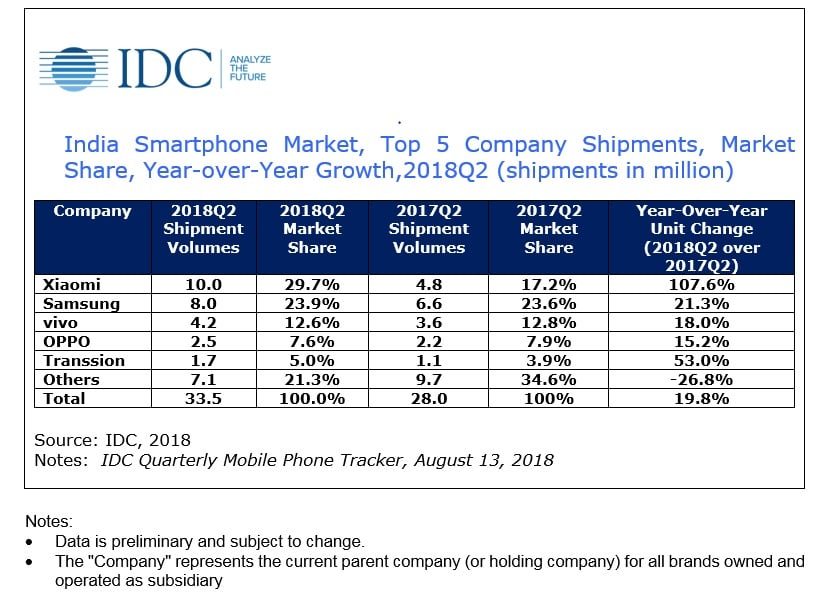 Today, market research firm International Data Corporation (IDC) has crowned Chinese smartphone maker Xiaomi as the leading smartphone brand in India with a market share of 29.7 percent. Samsung stands second with a market share of 23.9 percent while Vivo and Oppo grab the third and fourth position, respectively.
Earlier, Hong Kong-based Counterpoint Research suggested that South Korean giant Samsung had reclaimed the top spot in the second quarter of 2018 in India with 29 percent share against Xiaomi's 28 percent market share.
Canalys, a Singapore-based market research firm revealed that Samsung shipped 9.9 million smartphones in India in the second quarter of 2018, registering almost a 50 percent annual growth rate. The same report said that Xiaomi shipped 9.9 million smartphones — the best quarter it had in the country so far.
Now, according to IDC's latest Quarterly Smartphone Tracker, approximately one out of three smartphones sold in India in the second quarter was a Xiaomi device. In the online market, it continued to be the number one vendor with 55.6 percent market share, for the seventh consecutive quarter.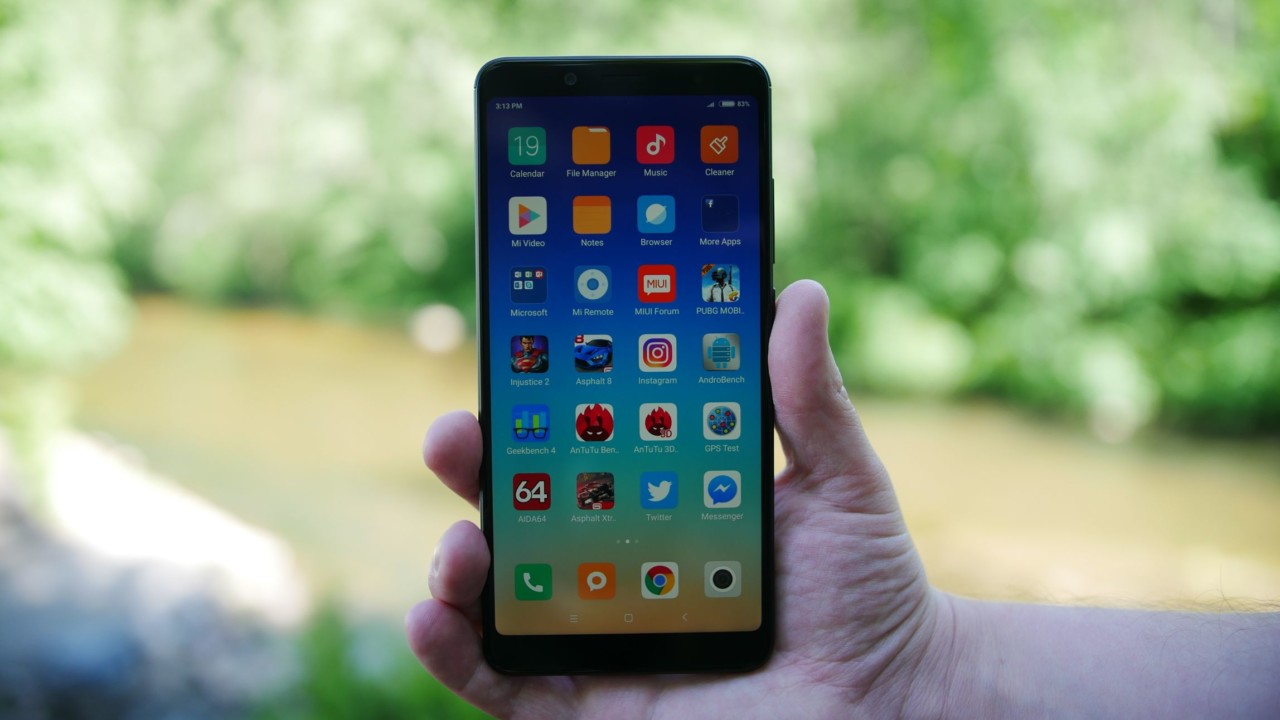 Commenting on this development, Manu Jain, Vice President, Xiaomi and Managing Director, Xiaomi India, said:
Our mission to deliver amazing products at honest pricing has changed people's lives and started a new chapter in the mobile Internet era in India and I believe we will become an even bigger part of people's lives.
The IDC report also added that four out of the top five smartphones in Q2 2018 were Xiaomi smartphones – Redmi 5A, Redmi Note 5 Pro, Redmi Note 5, and Redmi 5, which accounted for 26 percent of overall smartphone shipments.
Apart from Xiaomi, Huawei is the other Chinese phone manufacturer that is also climbing the ladder in the Indian market. In the online segment, Huawei registered strong shipments of its Honor-branded phones and grabbed the second spot with an all-time high of 8 percent share in Q2 2018.
Read More: No more Flash sale: Xiaomi Redmi Note 5 Pro now available 24/7 in India
According to IDC, the Indian smartphone market saw an overall healthy growth of 20 percent in the second quarter with a total of 33.5 million units being shipped. The strong growth is being attributed to the slew of online-exclusive launches and strong shipments by offline-heavy vendors.
(Source)