Exclusive: Check out Elephone pop up dual front camera phone in action
Chinese tech company Elephone first showcased the renders and some details of a new smartphone it has got in the works a couple of weeks back. The unnamed Elephone model comes with a spectacular camera arrangement which is a dual selfie setup with a pop-up design. This is very much similar to that of the Vivo NEX but in this case, the pop-up camera module is wider as it houses two sensors. A short video demonstration of the workings of Elephone's first pop-up dual camera-packing phone has appeared online.
Elephone show the first phone with pop up dual-lens selfie camera, get the idea from Vivo Nex. pic.twitter.com/LN5AYqf9MB

— GizmoChina (@GizmoChina) August 15, 2018
The video which first appeared exclusively on Gizmochina's official Twitter account gives us our first real glimpse of the front design of the smartphone. As expected, it comes with a full-screen design with an ultra-slim top and side bezels. The pop-up design became necessary as a result of the thin bezel at the top. In other words, there is no notch at the top which will house the selfie cameras. From the short clip, we can see that the dual selfie camera pops up in just a matter of seconds when the camera app is launched and retracts when you exit the app.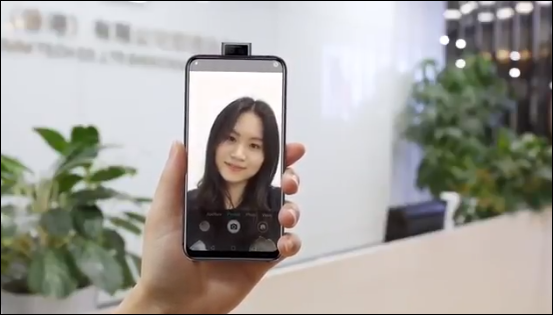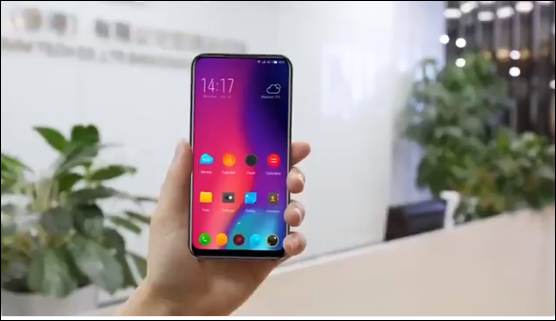 Related: ELEPHONE smartphone with dual pop up camera, notch-less full-screen design leaks
Apart from the camera, the phone comes with a screen ratio that is up to 95%. That is because there is only a noticeable bezel at the chin. The frame is also said to be slimmer than previous Elephone models. The actual specifications of this device are yet to be confirmed but the company has confirmed that the device would come with a topnotch hardware configuration, powerful processor, and a large storage capacity. The device would also pack mainstream technologies such as on-screen fingerprint recognition and wireless charging. Gradually, this concept model is on the way to becoming a reality. We could just see the model launch sometime soon.