Recently, Motorola launched the first smartphone with support to 5G networks: the Moto Z3, which will gain this support thanks to a MotoMod. Today, Samsung has announced the worlds first 5G modem for mobile devices which will be officially in the market starting from the end of 2018. However, there still isn't any carrier which has announced the official date when it will enable 5G networks and until carriers start to support them, it will not be possible to navigate through 5G.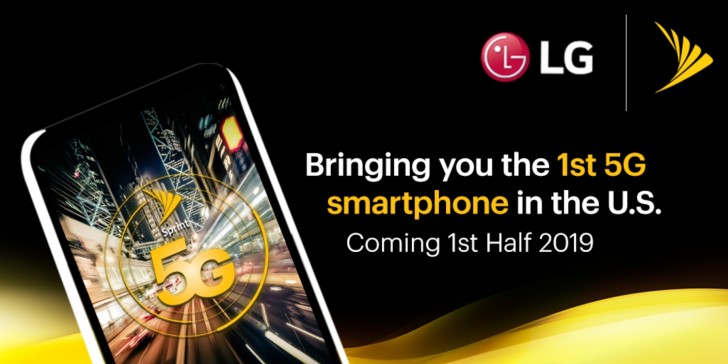 Now, the known U.S. carrier Sprint has just announced a collaboration with the U.S. division of LG Electronics to finally enable 5G networks and deliver 5G-enabled phones in the USA. The first 5G smartphone by LG will be officially launched in the first half of 2019 and it is expected to be announced in the first few months of the next year. There is no word about which will be the first LG smartphone to support the new 5G connectivity, but given that it will come in the first months of 2019 we expect it to be the G8 as it is the typical time frame in which a new flagship from the G series gets released.
The smartphone will most likely not use the new 5G chip by Samsung, which will be probably integrated into an upcoming Samsung flagship. The 5G chip on board of the alleged G8 will be made by Qualcomm as LG devices are always equipped with Snapdragon chipsets. The new Exynos 5100 5G modem by Samsung can reach download speeds up to 6 Gbps thanks to 5G networks, that is about 5 times faster than the actual 4G LTE connectivity. It fully complies with the 3GPP standards and it is also able to enhance the 4G connectivity by reaching download speeds up to 1.6 Gbps while using LTE.
(via)