New Samsung & Haman Kardon soundbars released with 7.1.4 Dolby Panoramic Sound
by Michele Ingelido ago0
In order to dominate the technology market, Samsung recently acquired several brands in the audio sector. One of the most important deals was Harman Kardon, which it acquired back in March 2017 for $8 billion. After that, there was the acquisition of other important names such as JBL and AKG. Now, the Korean giant has released the first products in cooperation with Harman Kardon: they are two soundbars for people who are seeking the best audio experience.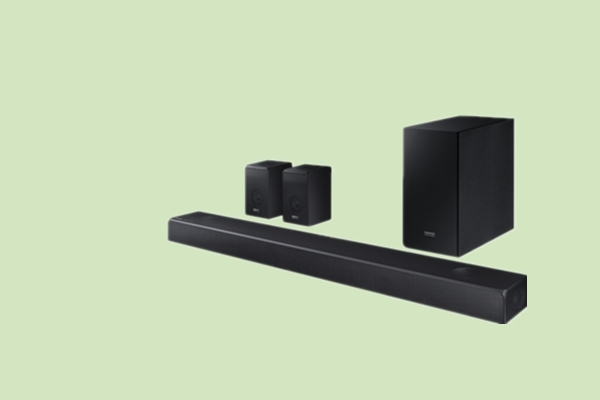 The two models are identified by the model numbers HW-N950 and HW-N850. Both feature DTS:X and Dolby Atmos technology, with the first one providing 7.1.4 Dolby audio experience. It is equipped with a main soundbar, four secondary speakers, and two wireless surround speakers. But what does 7.1.4 means? Well, 7 stands for the number of traditional surround speakers, so front, center and surround, 1 is the number of subwoofers which can be connected to the receiver and 4 represents the Dolby Atmos settings.
The second soundbar by Samsung and Harman Kardon instead provides a 5.1.2 audio experience. The soundbars alongside their connected speakers will be officially launched in the market starting from August 20, but we still do not know how much they will cost.