Holy Stone releases flagship HS700 Ophelia drone with GPS and Brushless Motor
For all you drone enthusiasts, there is a new product in town that you really should check out. It comes from the stable of the Chinese brand Holy Stone and it is the company's 2018 flagship product. The drone is dubbed HS700 Ophelia and inherits the superb craftsmanship and excellent performance for which Holy Stone is best known.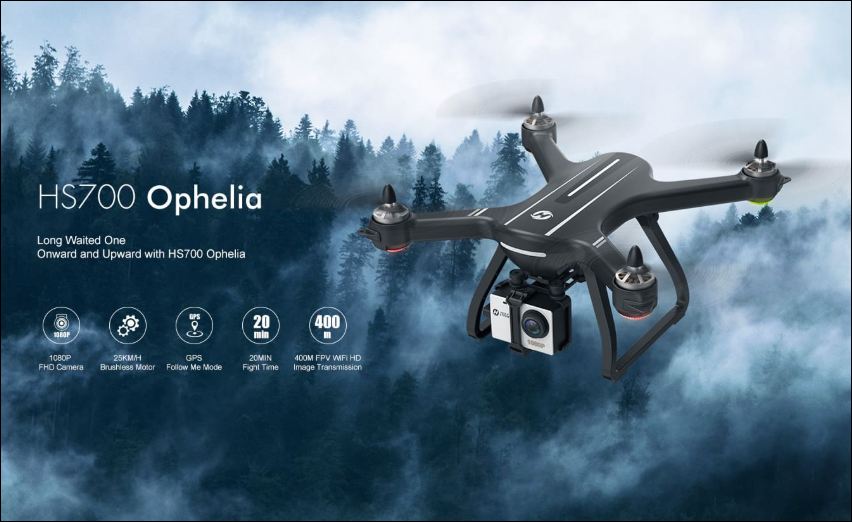 The HS700 Ophelia is equipped with 2204 1500KV brushless motor, which is more aerodynamic and lightweight. Compared to traditional drone motors, the brushless motor has lower noise and stronger power. As a result of this setup, the drone is capable of hitting a maximum speed of 25 km/h upwind, and up to 60 km/h when flying downwind. In addition, the new drone comes with an advanced GPS system that can locate the flight position in real time. AAs a result of this, the HS700 can follow the pilot automatically. It can also achieve the function of realizing custom trajectory flying, and achieve many intelligent functions like One Key Return to Home, thus removing fears about losing your drone.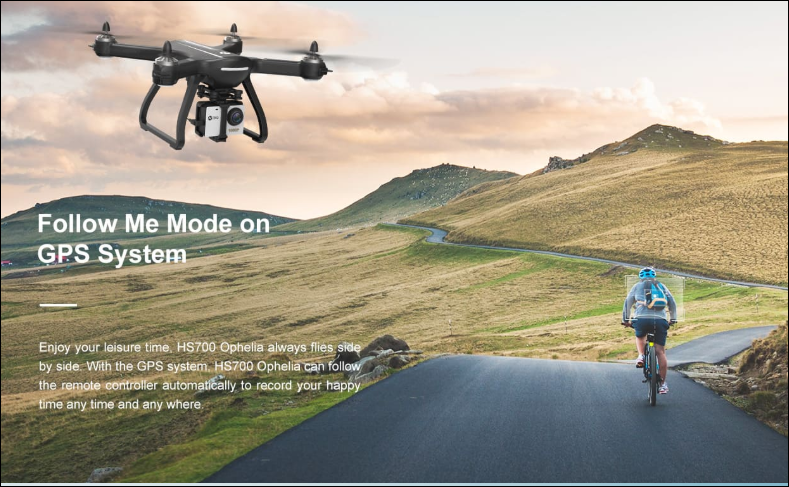 Holy Stone's HS700 Ophelia drone also packs a professional high-definition wide-angle 1080P FHD camera capable of shooting more fascinating details and restore real moments. Besides, it has FPV function with the figure distance of 400 meters based on 5G WiFi transmission technology. The drone gets its power from a big 2800mAh battery which allows for up to 20 minutes of flight time whereas most drones average just 8 minutes.
You can check more details about HS700 on Holy Stone official site or via the YouTube video above. The drone is presently available to buy for just $329.99 on Amazon with $20 coupon code for the first 1000 buyers. You can check that out from here.