Huawei P20 series, Mate 10 Pro get significant discount before upcoming launch
Huawei Mate 20 series isn't too far away from its official unveiling. The Chinese tech giant has already disclosed that the Kirin 980 chipset will be released at IFA Berlin 2018 on August 31. The company's first 7nm Kirin 980 chipset will power the Mate 20 models. Perhaps to clear its existing stock before the arrival of the Mate 20, Huawei has adjusted the prices of the P20 series as well as the Mate 10 Pro.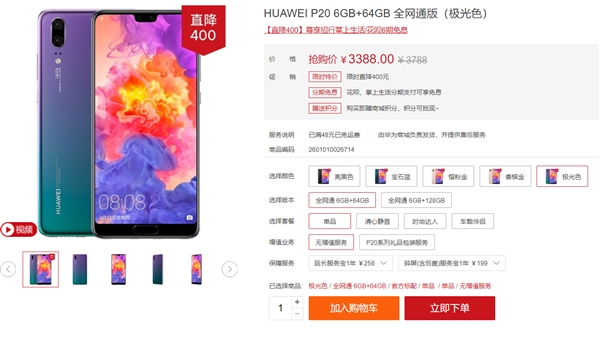 Presently, all the P20 models are now 400 yuan ($58) cheaper while the P20 Pro models have a 500 yuan (~$73) flat price cut. Consequently, the Huawei P20 6GB+64GB version is offered for 3388 yuan, the 6GB+128GB version for  3888 yuan ($492). While the P20 Pro 6GB+64GB version now retails for 4488 yuan ($652), the 6GB+128GB version for 4988 yuan ($725), the 6GB+256GB version for 5788 yuan ($841).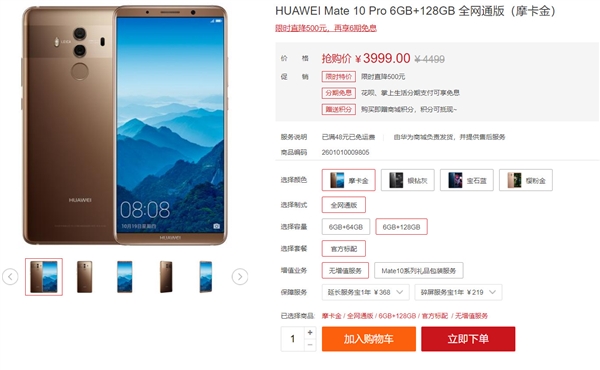 Related: Huawei P20 and P20 Pro Price Cut Down to $479 On Giztop
Huawei also slashed the price of the Mate 10 Pro but this is a limited time offer. The two models of the Mate 10 Pro are offered for 400 yuan less their prices and you can buy now in China for 3599 yuan ($523) for the 6GB + 64GB version while the 6GB + 128GB version comes with a price tag of 3999 yuan ($581). With the sales figures released by Huawei which showed the company has sold up to 20 millions P20 units this year, it is unlikely that the company has a large inventory of all the models in stock. So, the stock may get exhausted in no distant time. The Mate 10 Pro may likely not be available on the official channel after the Mate 20 is launched but the P20 and P20 could still be available until next year when we'll see the P30.
(source)