Xiaomi Redmi 6 4GB+64GB version gets a solid price cut for a day, now 849 yuan (~$123)!
Xiaomi's latest budget Redmi 6 model has received an amazing cut in its price which takes the price much lower. The Redmi 6 is known for its cheap pricing but presently, the 4GB + 64GB version has received a 150 yuan cut in its price bringing it down to 849 yuan (~$123).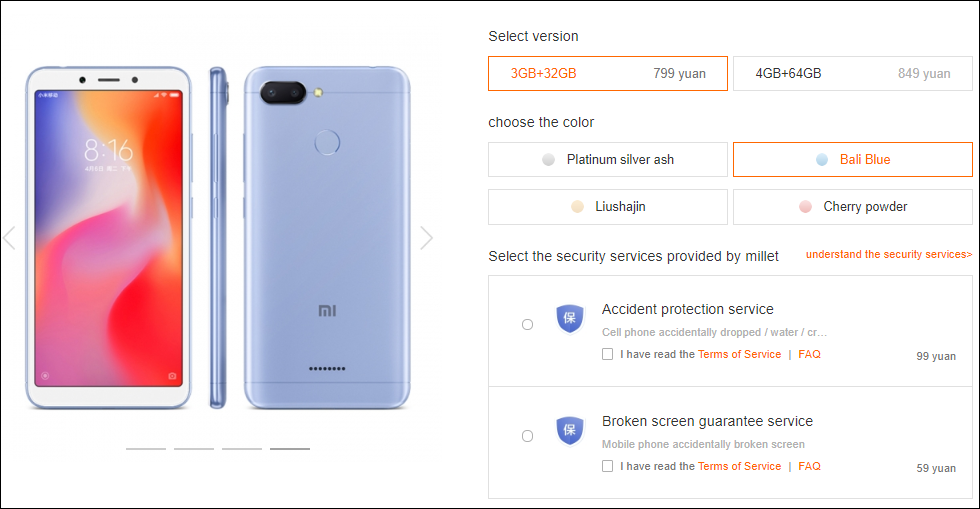 This offer is definitely a bang for your bucks but unfortunately, the offer is only valid for today (August 24). Also, the offer can only be accessed from Mi.com in China. However, it holds promise that the Redmi 6 price may soon come crashing down. The 3GB+32GB version still retains its 799 yuan ($116) price tag which is also super cheap.
Read Also: Xiaomi Redmi 6 Review – Yet Another Good Budget Phone
The Xiaomi Redmi 6 was launched alongside the Redmi 6A on June 12 which makes it just two months old. The device comes with a 5.45-inch display with an HD+ resolution of 1440×720 pixels. Xiaomi demonstrated the toughness of the Redmi 6's screen when it demonstrated, in a video, how the device's screen could crack walnuts unscathed. The device is powered by a MediaTek Helio P22 chipset which is a pretty decent processor. Other features include a 5MP selfie camera and a 12MP+5MP dual rear camera setup with support for AI, PDAF. The device equally packs a 3000mAh battery and is available in Blue, Pink, Gold and Silver Grey colours.