Behold the Pocophone F1 internals in its first teardown video
Xiaomi unveiled the Pocophone F1, otherwise called Poco F1 in India on August 22 and it was launched for the global market a few days back. The Poco F1 is entirely a flagship model but that is surprisingly not reflected in its pricing. The device has an amazing price tag of €330 in Europe and as low as €260 elsewhere. Some may doubt that the device is built with standard or quality components which could be the reason for the rock-bottom price tag. What could be the first teardown video of the Poco F1 has emerged to put to rest such doubts.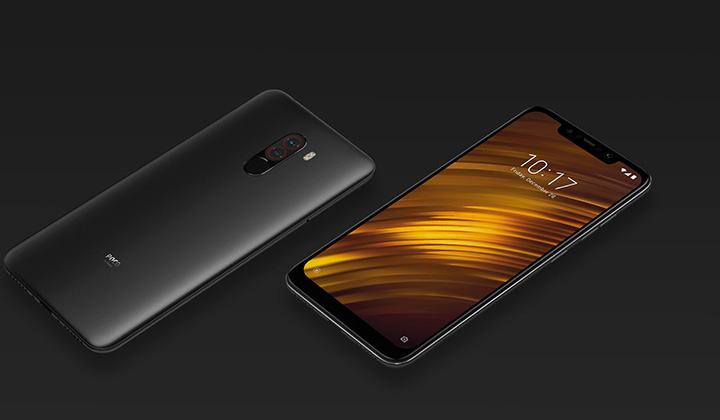 The Pocophone F1 teardown video isn't from YouTube channel JerryRigsEverything who is very well known for his no holds barred teardown videos.  Instead, this comes from Twitter user Bang_gogo who describes himself as a tech micro-blogger. The teardown video takes us through the entire process of dismantling the Xiaomi model. The device seems not to have too many glued parts but is held in place mostly by screws which suggest the device might be easy to take apart in case you are a DIY enthusiast.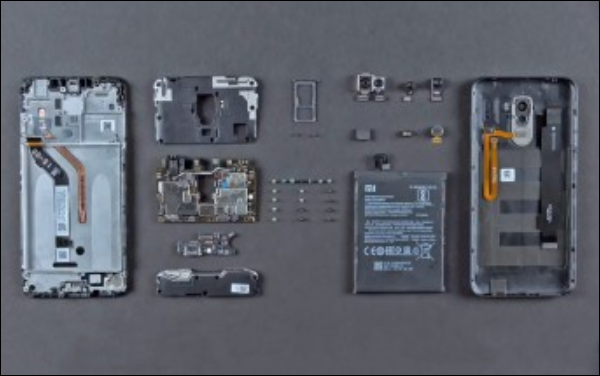 Read Also: POCOPHONE F1 arrives Europe for €330, to launch in 40 more countries
The dismantling also shows the Snapdragon 845 chipset with a "LiquidCool" heat pipe for cooling the device. The pipe takes heat away from the metal heat spreader over the chipset then goes under the battery to connect to the metal backbone of the phone. The arrangement is very useful in keeping the device cool even during heavy gaming. The teardown also shows the IR face scanner, located next to the selfie camera and the earpiece. The face scanner is made up of an infrared camera and an illuminator. Check out the teardown video from below.
POCO F1 Teardown pic.twitter.com/Idqr2SyGnw

— 📱 🖥️ 👦 👦 🔍 🇮🇩 (@bang_gogo_) August 28, 2018