Xiaomi TV now number one TV brand in China; India operation also soars
This afternoon (August 28) Xiaomi held a conference in China which it dubbed strategic conference. We had expected the company to unveil a new technology for its smart TVs but nothing of such played out. We really weren't expecting a new smart TV since the Chinese company has released a number of models this year already. During the conference, Wang Chuan, Head of Xiaomi TV revealed that the company saw an increase in its TV shipments to emerge as the number one TV brand in China.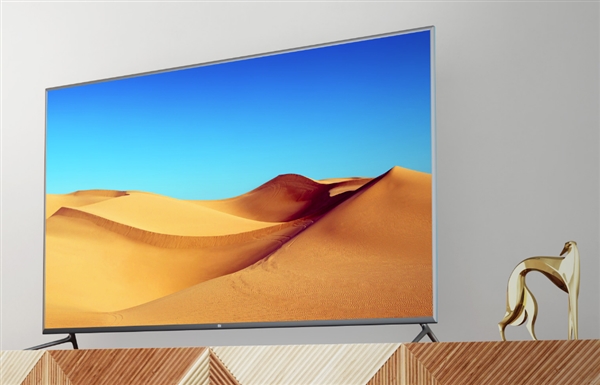 The Xiaomi TV head also projected data from two of China's research firms which showed that the Mi TV brand's shipment for the second quarter of the year was the highest in China for that quarter. Also, the second data revealed that Xiaomi TV shipments in June 2018 ranked the company as the number one brand in China.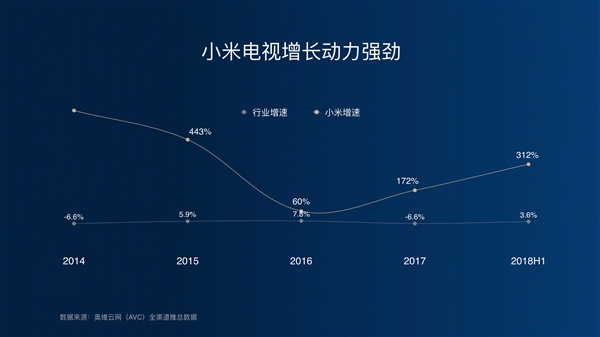 Xiaomi also disclosed that its India operation is also soaring just a little over six months after the company launched its first Mi TV models in India. The company announced that it has sold more than 500,000 Mi TVs in over six months. Selling half a million Mi TVs within this short period is no mean feat considering the presence already established brands like Samsung in the country. But the three models of Mi TV 4, Mi TV 4A 32" and Mi TV 4A 43" turned out to be spectacular products. Hence the over half a million sales figure across the three channels; mi.com, Flipkart.com and Mi Homes where the Mi TV models are sold.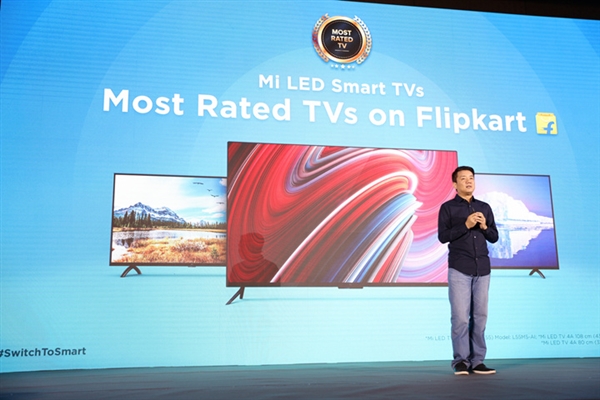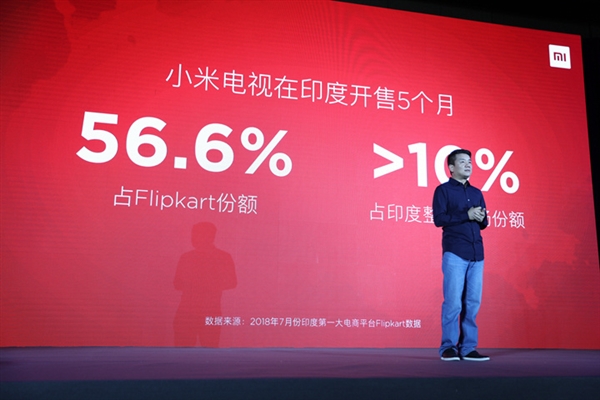 Related: Xiaomi Mi TV 4A now available through open sale in India, price starts at Rs. 13,999 ($201)
This achievement positions Xiaomi as one of the top ranking TV brands in China and from the figures released, it is currently the leading TV brand in the online space. In addition, the Mi TVs are presently the most rated TV on Flipkart with over 100,000 ratings. This is as a result of the attraction it enjoys from fans across India and that attraction is not only as a result of the sleek design but also for its quality and cheap pricing. Those are qualities the company says it will maintain. Wang Chuan also assured consumers that Xiaomi TV prices won't be increased in the face of rising cost of components. With its present marketing model, we can only expect the Mi TV brand to continue to climb higher in terms of market share. Xiaomi could be setting its sight on other markets but nothing was said about such plans.
(source)