Acer OJO 500 Windows Mixed Reality Headset announced
by Habeeb Onawole ago0
IFA Berlin doesn't officially start until August 31 but manufacturers are already at the event and have begun announcing products. Acer is one of the early starters and has announced a new Mixed Reality headset called the Acer OJO (pronounced as oho) 500.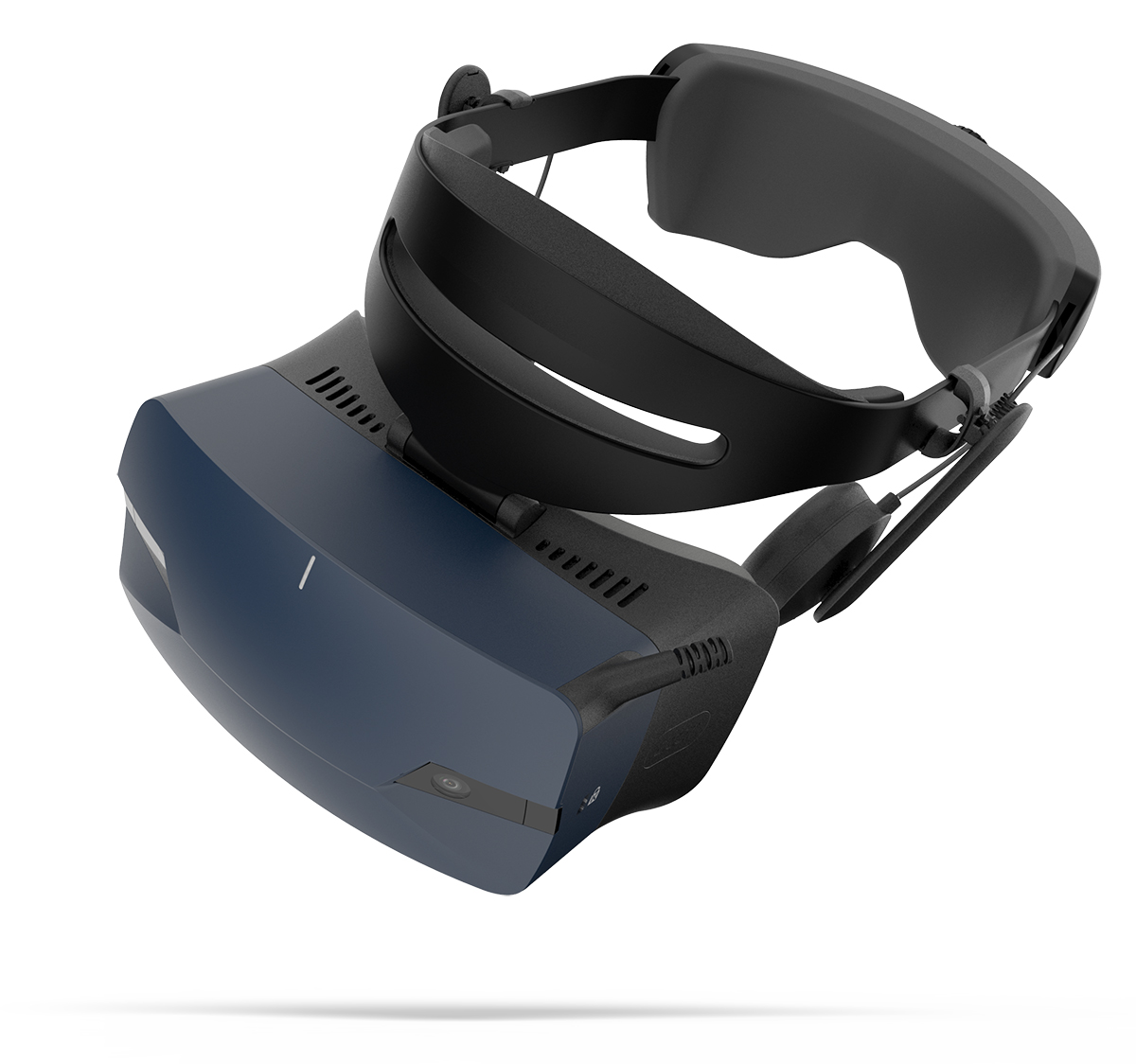 The Acer OJO 500 is the first Mixed Reality headset and VR headset with a detachable design. Unlike other headsets, the OJO 500's lens and head strap can be separated. This makes it easy to clean and comes in handy where one has to share it with multiple users. You also don't have to completely remove the headset if you need to answer your phone or pause whatever you are doing to interact with the real world as the front can simply be raised up.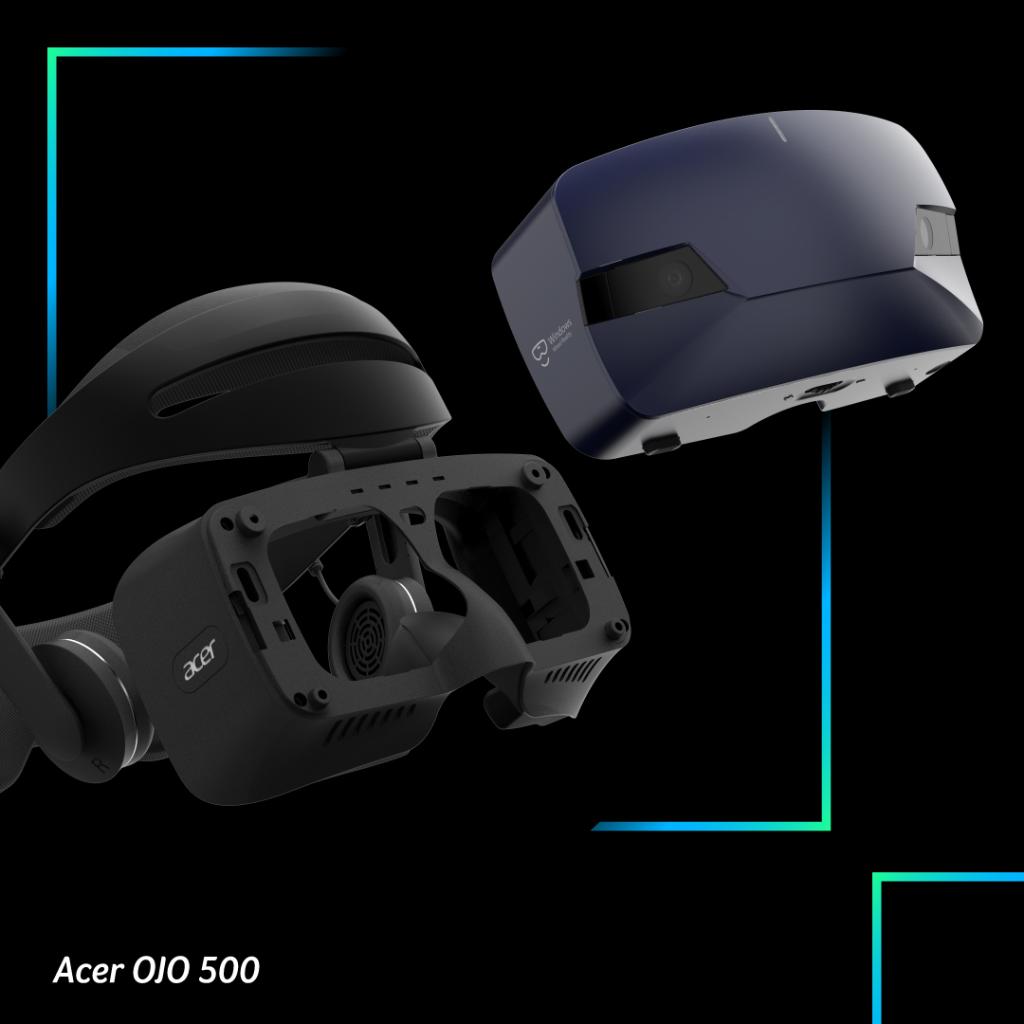 The headset has two types of head straps. There is a soft one that can be washed (limited number of times) and a hard one that is extra-padded. Irrespective of the one you get, the headset should fit comfortably.
To adjust the distance between the pupils and the screen, there is a wheel for doing that. There is also a special app, Acer IPD Meter, which works with the Acer IPD Indicator software to allow for greater control when adjusting the interpupillary distance (IPD).
The Acer OJO 500 has two  2.89" LCD displays with a 2880 x 1440 resolution and a 90Hz refresh rate. Unlike Acer's other MR headset, this one has a deep blue color.
It connects to a Mixed Reality PC via HDMI 2.0 while data is transmitted via USB 3.0. Acer says once it is connected, it downloads the required software and can be ready to use in just 10 minutes. There are two cameras in front for 6DoF so you can move in all directions, pitch, roll, and yaw. A 13ft HDMI cable is bundled with the headset to allow movement within a wider range. For audio, there are sound pipes for spatial audio or you can use the built-in headphones with the hard strap.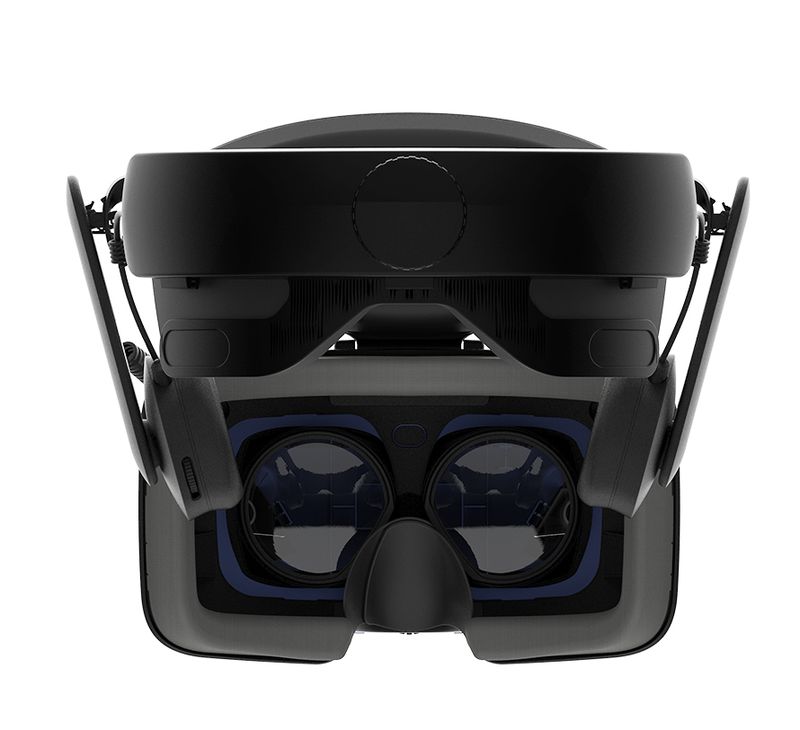 If you already own a Mixed Reality headset, you do not need to get the motion controllers but you may want to purchase the Windows 10 button touchpad or the grab button for interacting with digital objects.
READ MORE: Acer Chromebook Tab 10 Is Official: World's First Chrome OS Tablet
Price and Availability
The Acer OJO 500 will have a starting price of $399 in North America and €499 in Europe. It will go on sale in November. Acer will allow for logo customization for companies and businesses but there is a minimum number of headsets to be purchased to get the feature.
(Source)