Its official: Apple's 2018 iPhones will debut on September 12
Apple has consistently kept its tradition of releasing its flagship iPhone models in September each year. The launch event is generally held on a Tuesday or Wednesday. Indeed, this year's own will not be different as the company has finally revealed the launch date for the 2018 iPhone models. Just as speculated, the Apple iPhone launch for this year will take place on September 12 which is a Wednesday. The event will hold at the Steve Jobs Theater inside Apple park in Cupertino, California and will commence at 10 a.m. PDT.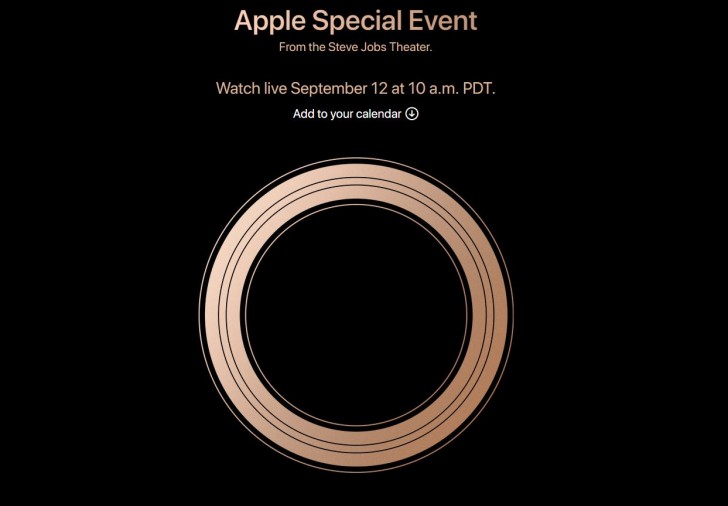 The new iPhones will be coming exactly one year after the release of the 2017 models of which the iPhone X commemorative flagship emerge, taking the smartphone industry by storm. This year, Apple is expected to release up to three iPhones on that day. The models likely include a 5.8-inch iPhone and a flagship 6.5-inch model said to be within the dimensions of the current iPhone 8 Plus. The tech giant is also expected to announce a new cheaper 6.1-inch LCD iPhone although there is a rumour that it has been postponed till October.
Related: Apple to delay the launch of its 6.1″ iPhone till October due to LCD issues
Apart from smartphones, Apple is also expected to showcase two new models of the iPad Pro tablet. There are rumours that the 10.5-inch iPad Pro, as well as its 12.9-inch counterpart, will get a redesign. Both models are said to come with thinner bezels, Face ID as well as more streamlined bodies. In addition, the company is also expected to launch the fourth generation Apple Watch on that day.
(via)