Xiaomi's new Mi Wireless Charger with 10W fast charging support costs 69 Yuan ($10)
Xiaomi has launched a new Mi Wireless Charger with support for universal fast charging, for a price of just 69 Yuan, which roughly converts to $10. It'll be available for purchase in China from 3rd September through leading online retailers as well as through Xiaomi Mall and Mi Home stores.
The Mi Wireless Charger (Universal Fast Charge Edition) comes with an aluminum alloy shell with edges processed through CNC and high-polished secondary anode treatment for enhancing the texture. The upper panel is made of silicone material which increases friction and has shock absorption capabilities.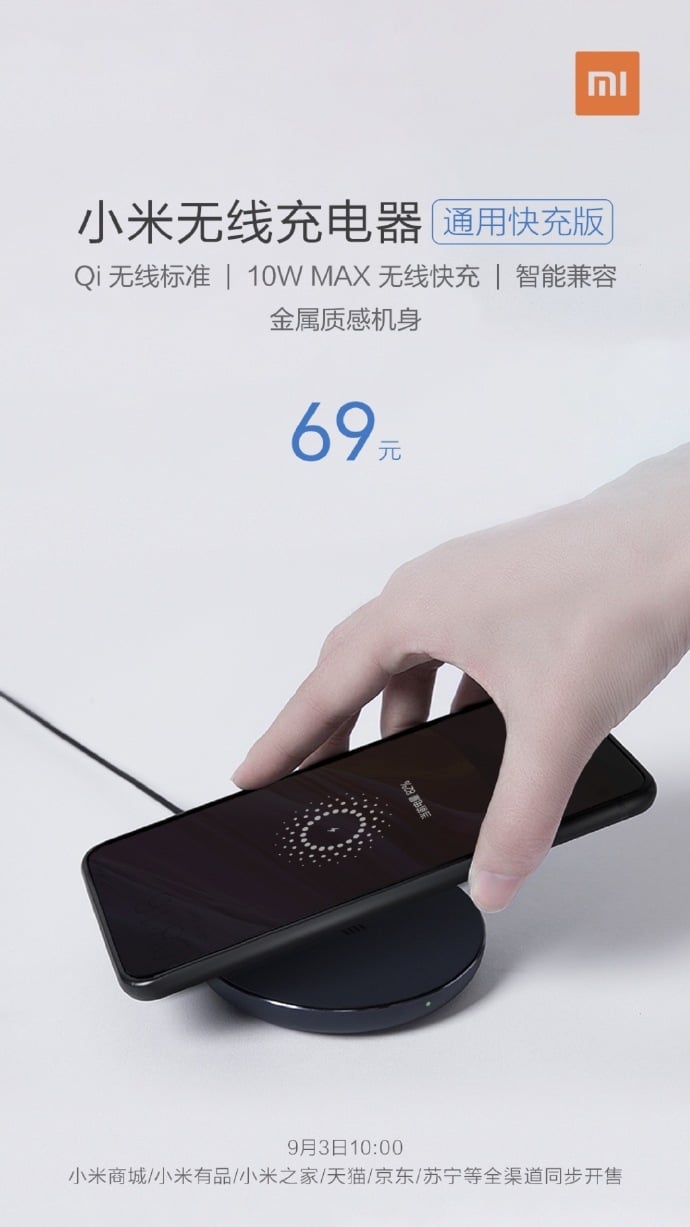 The wireless charger has an LED indicator which showcases whether the charging status of the device is normal or not. The company says that the wireless charger has a stable sensing distance of up to 4mm, and adds that non-metal mobile phone case will not affect the wireless charging.
As said, the newly launched Mi Wireless Charger is different from the one previously launched by the company. The new version comes with universal fast charging support with Qi Wireless Charging standard.
Depending on the phone's wireless charging capabilities, the wireless charger supports 7.5W/10W fast charging. Phones such as Mi MIX 2S, iPhone X, iPhone 8 and 8 Plus can be charged at 7.5W while the devices such as Samsung Galaxy Note 9, which supports Qi Wireless Charging, can be charged at 10W. It also supports 5W wireless charging for efficiency.
Read More: Could Xiaomi have copied Honor Magic 2's slider design for its upcoming Mi MIX 3?
The company has also included multiple security protections, including temperature protection, short circuit protection, power protection, overvoltage protection, foreign object detection, among others.