OnePlus has today confirmed through its Weibo account that it has set a new goal for Jan. 15, 2019. The Weibo post carries an image of a OnePlus phone with the said date highlighted. It seems to be a big goal since the target has been set couple of months away. Since multiple smartphone manufacturers such as OnePlus, OPPO, Vivo, Xiaomi and Lenovo are aiming to release their first 5G phones in 2019. There is a possibility that OnePlus too could be planning to introduce a 5G phone in January next year.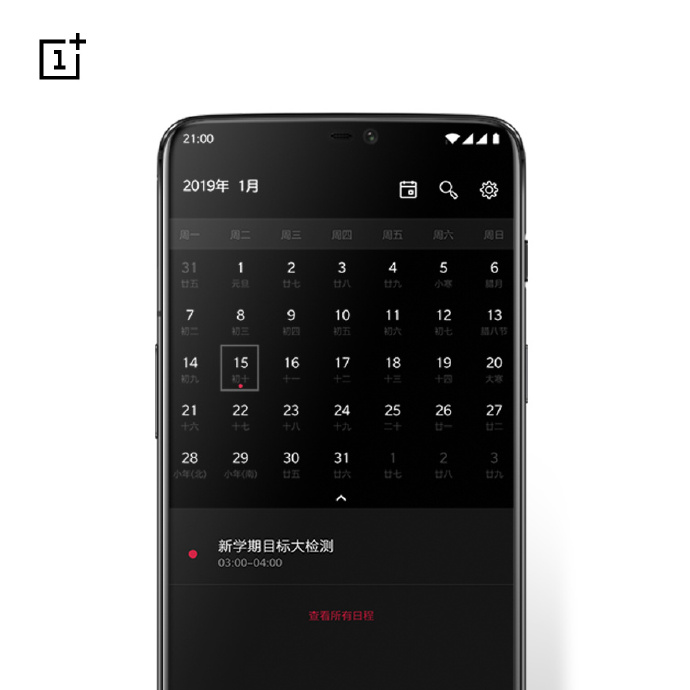 OPPO and OnePlus belong to the same parent company named BBK Electronics. Hence, these companies are known for sharing their resources. This is the reason why both firms have launched similar phones in the recent past. The recently launched OnePlus 6 resembles the OPPO R15 in terms of design. Even the Dash Charge fast charging technology available on OnePlus phones is actually a version of VOOC rapid charging by OPPO.
In the previous week, OPPO's assistant VP had claimed that his company could become the first manufacturer to mass produce a 5G smartphone in 2019. Also, in the same week, an image of a modified OPPO R15 with Snapdragon X50 LTE modem that supports 5G connectivity had surfaced on Weibo. Since OPPO is actively working on its 5G phone. Its breakthrough technology may help OnePlus to launch its 5G smartphone in the coming year. Around two months ago, a report had claimed that OnePlus 7 could be one of the first phones to support 5G connectivity.
OnePlus is known for introducing its new phones in the second quarter. However, the goal that has been set for Jan. 15 seems intriguing. OnePlus 6T is expected to debut later this year. Could there be a 5G edition of OnePlus 6T arriving at the beginning of 2019? Probably, the company could be planning to demonstrate its take on 5G connectivity through the upcoming Jan. 15 event. It is advisable to wait for further teasers and reports before coming to a conclusion.
(source)