Samsung's foldable smartphone is coming this year, will lead to increase in demand for flexible OLED displays
by Habeeb Onawole ago0
The last we heard about Samsung's foldable smartphone is that the device will launch in early 2019. However, that doesn't seem to be the case anymore. The CEO of the Korean giant's mobile division, DJ Koh, has revealed that we are getting it this year.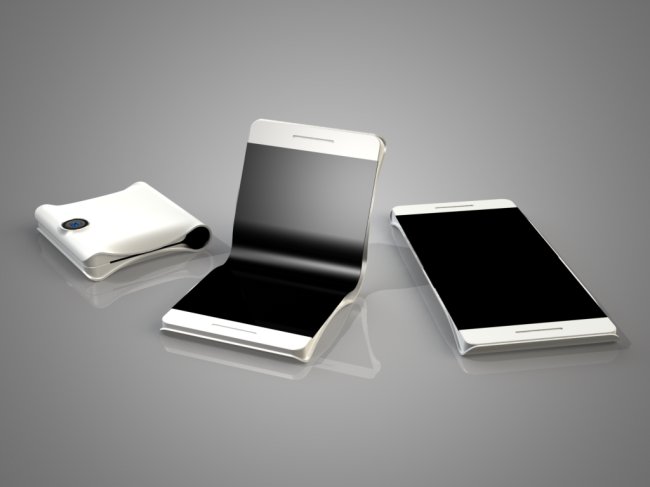 The device is expected to double as a phone and a tablet but Samsung doesn't want to stop there. Mr. Koh says they are working on providing an experience different from what you get from a tablet when the device is unfolded. The experience has to be different so that consumers can buy it rather than purchase a regular tablet.
But even unfolded, what kind of benefit does that give compared to the tablet? If the unfolded experience is the same as the tablet, why would they (consumers) buy it? So every device, every feature, every innovation should have a meaningful message to our end customer. So when the end customer uses it, (they think) 'wow, this is the reason Samsung made it'."-DJ Koh, CEO, Samsung Mobile
Speaking in an interview with CNBC at IFA, DJ Koh said more details of the foldable Galaxy phone will be revealed at the Samsung Developer Conference which will hold in San Francisco this November. However, he did admit that making the device is "complicated" but they have "nearly concluded" it. Do note that even if the device is announced in November, it may not be available for purchase until months later.
Unlike the ZTE Axon M, Samsung's own phone is expected to have a flexible screen and not a hinge connecting two screens.
In other news, demand for foldable screens is expected to rise following the release of Samsung's own foldable phone according to a new report. While Samsung may be taking the early lead in supplying manufacturers with flexible screens, competitors will be hard at work trying to grab some of that market for themselves.
China's BOE may be Apple's suppliers of flexible OLED displays come next year as the Cupertino-based company is trying to wean itself off Samsung. LG Display is also speeding up development of its own OLED displays so as to start offering them to manufacturers as early as the middle of next year.
Samsung, on the other hand, will supply its own flexible displays to OPPO and Xiaomi, two of China's biggest brands. It says samples have already been sent to both manufacturers.
Digitimes Research reports it has discovered that most of the smartphones with a foldable screen have an in-folding display. This is said to be easier to make than one that folds outwards. However, issues like dust collection within the folds and the strength are still issues that need to be dealt with.
READ MORE: Samsung Q900R 8K QLED TV lineup announced, goes on sale next month
The research firm also reports that the next generation of flexible displays are those with a curvature radius of less than 1.0R. So far, Samsung Display has been able to achieve that and has begun building prototype smartphones with this new display.