Huawei confirms Maimang 7 will feature Kirin 710 and GPU Turbo, Launch on Sept. 12
by Simran Singh ago0
Last year, in the month of September, Huawei launched its first full-screen smartphone, Maimang 6. Its successor, Huawei Maimang 7 is confirmed to feature Kirin 710 with Turbo GPU. Few days ago, Huawei announced that they are bringing the successor of Huawei Maimang 6 and will launch the phone at an event in Guangzhou on September 12. A poster was included along with the announcement, below, you can have a look at it . It will carry mid-range specs with a design similar to Huawei Mate 10 series.
Huawei seems to be on the launching spree as it has launched multiple devices in the past few weeks. Recently, Huawei announced Honor 8X and Honor 8X max under its Honor brand.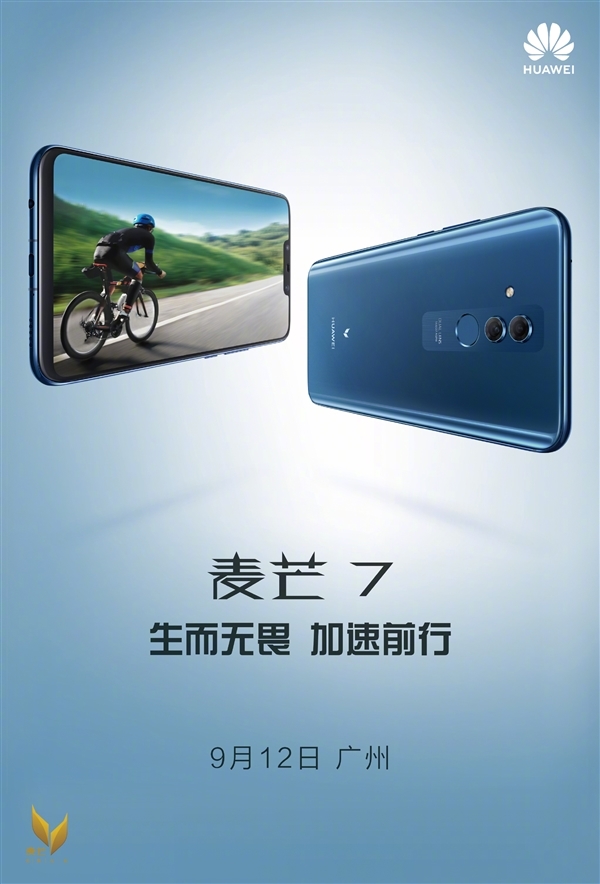 Today morning, Huawei officially confirmed that they will bring the powerful Kirin 710 along with the Maimang 7. In order to boost the gaming performance, Huawei will add Turbo GPU to the device. Other details of the device are not yet confirmed, but we expect it would be similar to the specs that were leaked in numerous rumors.
Huawei Maimang 7 specs
As per the leaks, Huawei Maimang 7 will carry 6.3 inch of screen having resolution of 2340 × 1080 pixels with 12:5:9 aspect ratio. It will come in 6/64 Gb storage variant along with Kirin 710 on board.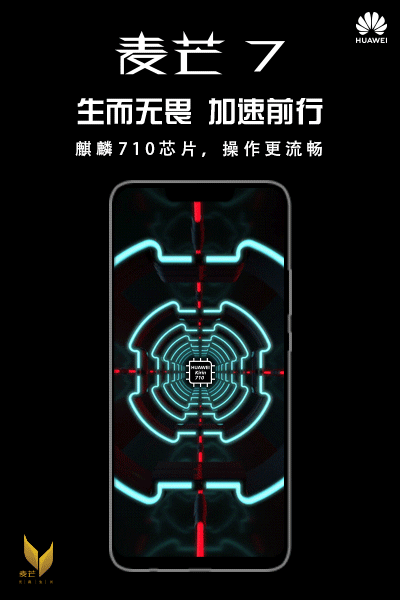 In order to make it more gaming compatible, Huawei has added GPU Turbo for enhanced graphics performance. Interestingly, it will improve the graphics performance by 60% and will increase battery efficiency upto 30 percent. The fingerprint sensor will be available on the back of the device. You can also expect the device to carry a microSD card slot for memory expansion.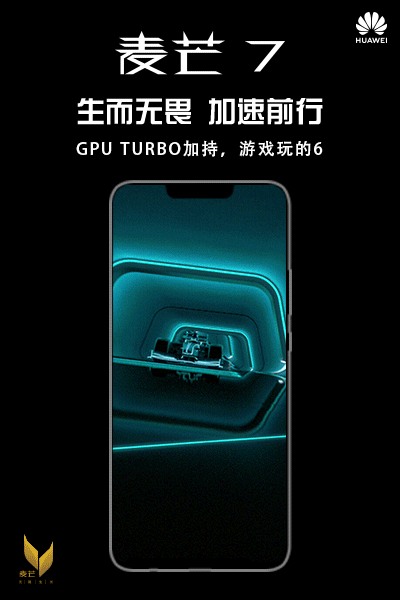 The major feature that Huawei is advertising for the Maimang 7 is its dual camera setups on both the front and the back side. It will carry dual 20 megapixel + 2 megapixel camera on the back side and 24 megapixel + 2 megapixel dual camera on the front side. The phone is said to be coming with 3650 mAh battery with fast charging capabilities. Read more about the Maimang 7 aka Mate 20 Lite's specs here.
Maimang 7 pricing and availability details are not yet available. Last year, Maimang 6 was available for 2,399 Yuan (~$350) and we hope for similar pricing for the Maimang 7.