Qualcomm unveils Snapdragon Wear 3100: big improvement in battery life, coming to luxury brands first
by Habeeb Onawole ago0
About a month ago, Qualcomm sent out invites for an event. That event was held today in San Francisco and was for the announcement of a new processor for smartwatches – the Snapdragon Wear 3100.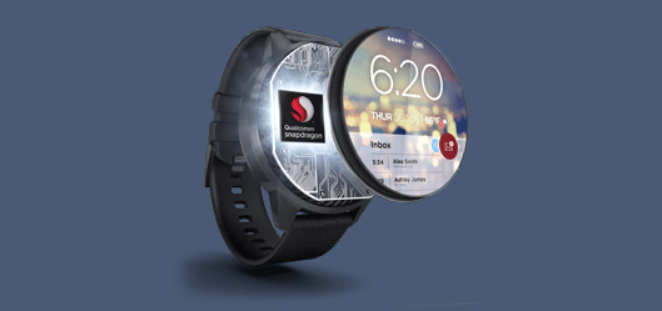 The Snapdragon Wear 3100 (SDW3100) comes over two years after Qualcomm announced the Snapdragon Wear 2100 which has been at the heart of most smartwatches. With the new Wear 3100, Qualcomm is putting battery life first.
The new processor is specifically built for smartwatches and not a shrunk-down version of a phone's chipset like the SDW2100 is. The Snapdragon 3100 has four A7 CPUs for performance compared to the SDW2100 which has just one. It also has a new DSP and an ultra-low-power processor for improved battery life.
The new processor brings a huge improvement in battery life as Qualcomm boasts battery life improvements between 4 to 12 hours compared to the Snapdragon Wear 2100. This improvement takes into account the type of display, battery capacity, and the watch's configuration.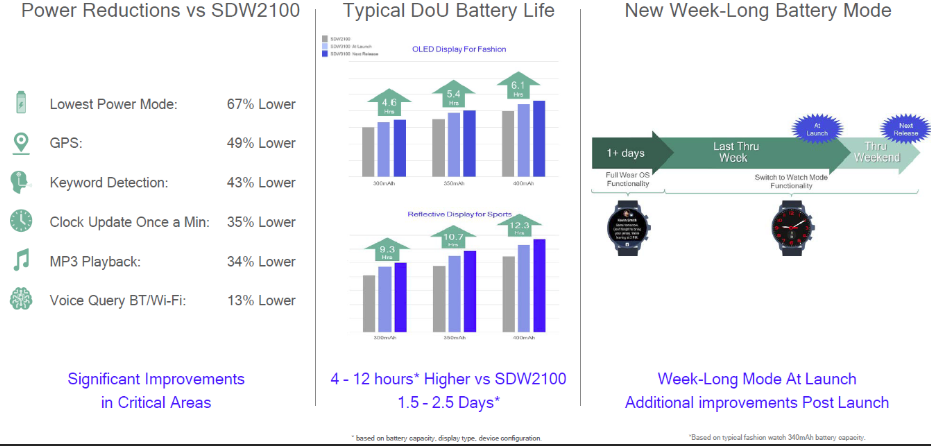 Qualcomm says the new processor will offer three different modes or experiences as it calls it with more to come in future.
Enhanced Ambient Mode (Beauty of Fashion Watch + Power of a SmartWatch)
The enhanced ambient mode comes "with a smooth second hand, live complications, up to 16 colors, and adaptive brightness". In this mode, the smartwatch looks like an actual watch all the time, showing off its beauty and will be the focus for luxury brands.
Dedicated Sports Experience (Battery Life of a Sports Watch + Richness of a Smartwatch)
This is for the sports-focused folks. The SDW3100 supports a bunch of sports experiences while GPS and active heart rate monitoring are turned on. So whether you are running, playing golf, or hiking, you shouldn't have to worry about battery life.
Traditional Watch Mode (Utility of Analog Watch + Flexibility of a Smartwatch)
Watches powered by the Snapdragon 3100 will have a traditional watch mode. In this mode, the user chooses a watch face of their choice while a new ultra-low-power co-processor does the work.  Qualcomm says users should expect up to 30 days of battery life with a full battery in this mode.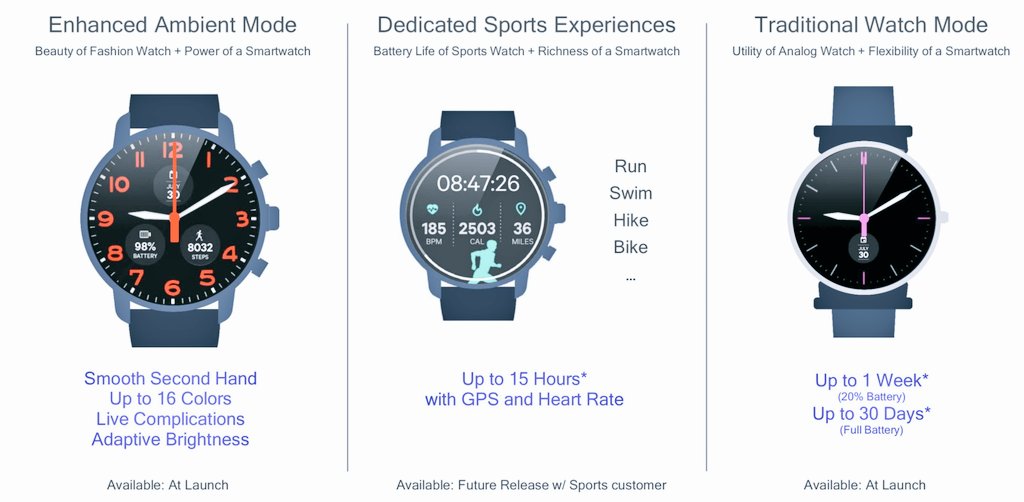 READ MORE: Qualcomm wants the audio jack to go, announces aptX Adaptive for wireless audio
Qualcomm also announced the first customers for the new processor and they are not your tech brands but top luxury brands. The Snapdragon Wear 3100 will be coming first to watches from Fossil Group, Louis Vuitton, and Montblanc. These watches should arrive in time for the holidays.
With these new features, we'll advise you put off buying any of the newly announced smartwatches which are powered by the old Snapdragon Wear 2100.